Complex targeted attacks and malware are no longer reserved purely for big business. All companies are increasingly tested by the rising levels of sophisticated, malicious emails and social media posts.
External threats come into your business through common communication channels including email and social media. You need an email security solution that protects your company from all email threats including phishing, malware, spam, and other forms of bad content.
You can protect your incoming and outgoing email through endpoint security protection. Additionally, steps for remediation should be put in place to deal with the unlikely event of a successful attack. Choose an email security solution that can stop malware and non-malware threats such as imposter email (also known as business email compromise).
The Importance of Filtering
Your email security solution should have filtering capability and business continuity features. Email filtering provides real-time spam and virus filtering while blocking attacks and monitoring traffic. Messages can be approved or blocked automatically within seconds based on sender, origin IP address, attachment size, file type, or text content. Filtering ensures that trustworthy emails are delivered with minimal delay while suspect messages are blocked or quarantined.
Using Microsoft Office 365
If you've already recognized that you need robust email security for your business — congratulations. Maybe you've decided to migrate to Microsoft Office 365 and are evaluating the security options within the various Office plans. Many Office 365 customers find they need more advanced security capabilities than are available natively with Office 365, Microsoft's cloud based email and collaboration platform.
Filtering Alone is Not Sufficient
Microsoft provides only basic email security features, relying on traditional filtering techniques such as IP reputation, volume, and signature based antivirus scans. Unfortunately, the security features available within Office 365 do not provide the advanced security capabilities needed to stop phishing attacks. Corserva's managed services solution for email security is more effective than Office 365 alone in blocking spam, viruses, and malicious content from attachments and hyperlinks.
Corserva's Solution for Email Security
By combining the ease of use of Microsoft Office 365 with Corserva's managed security for email, you get the best of both worlds. You gain Gartner market leading software for email security plus Corserva's security expertise. Our solution for managed services for Microsoft Office 365 is scalable to fit the needs of SMBs looking for a simple experience as well as enterprise clients seeking advanced controls. In addition to accurate spam and malware detection, Corserva's email security solution provides contextual understanding of phishing attacks and protects your social media assets such as LinkedIn pages, Facebook pages, and Twitter accounts.
Office 365 E1
Corserva's Security + Office 365 E1
Office 365 E3
Office 365 E5

$8/user/month

$13.33/user/month

$20/user/month

$35/user/month

Antivirus & antispam

Advanced threat protection

Antivirus & antispam
Imposter email protection
Data loss prevention
Encryption
Continuity
Archiving
Social media protection
Advanced threat protection

Antivirus & antispam

Data loss prevention

Advanced threat protection

Antivirus & antispam

Data loss prevention

Advanced threat protection
With Corserva's solution for email security, data is protected from targeted spear-phishing attacks and zero-day malware. The solution uses advanced machine learning techniques and analysis to protect users from the most cunning attacks. Additionally, the continuity feature of the solution means users will always have access to their email, even if a server fails or unexpected downtime occurs.
Corserva's comprehensive email security services include:
Robust antispam and multilayered antivirus
Advanced protection against malicious URLs
Intelligent content filtering
Search and eDiscovery cloud email archive

Redelivery of any inbound email lost of deleted in the last 30 days
Emergency inbox for 24/7 email continuity
Image-scanning technology to remove illicit images
Corserva's solution for email security provides our clients with unrivaled protection from viruses and other email threats. The advanced spam filtering capability accurately filters emails by examining envelope headers and structure, content, email sender reputation, images and more, to prevent spam emails, malware, other malicious email and attachment based spam from reaching inboxes. Outgoing email can be automatically encrypted. Email is archived for up to 10 years.
Improved Email Security at a Value Price
Compared to the Office 365 plans (including the Enterprise E1, E3, and E5 plans), Corserva's enhanced security solution offers key differentiators that complement Office 365, such as protection against advanced threats including business fraud via imposter emails and ransomware attacks. Corserva's solution also automatically detects and secures sensitive information leaving the organization.
Using the Microsoft Office 365 Enterprise E1 plan as part of Corserva's managed email security service provides the greatest value; for less than the cost of an E3 or E5 plan, you gain better security than what is provided by the higher end Office 365 plans at a cost that is only slightly more than an E1 plan.
Contact Corserva for a customized quote or to learn more about our services.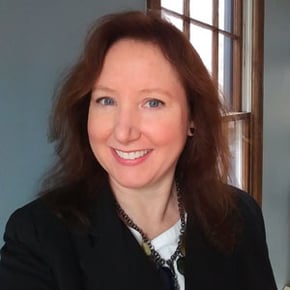 Lisa DeVoto
Lisa has 25+ years of experience working for technology companies in B2B marketing and technical communications. She is driven to help people solve problems through educational content. Lisa has an MBA from University of Connecticut and a BS in Computer Science from Rensselaer Polytechnic Institute.