Business email compromise (BEC), also known as imposter email, is an emerging global threat. The FBI estimates that this growing problem has already hit more than 22,000 victims and caused more than $3 billion in losses around the world. (See Public Service Announcement, alert #I-061416-PSA.)
As described in "How to Protect Against Phishing Attacks," one way thieves hack into accounts or get personal information is through social engineering or phishing methods where the thief pretends to be someone or something that they are not. By gaining the confidence of the victim, they simply ask for information which the victim provides.
Imposter emails trick people into sending money or sensitive corporate data. In the typical scenario, the request appears to come from a high ranking executive in the company. The email will include some plausible reason as to why it is not going through the normal channels, and there may be a sense of urgency in the request. Eager to please the boss, the victim complies with the request, and realizes later that it was a scam.
The Issue is Similar Domain Names
You may be wondering, how could someone get fooled by an imposter email? After all, didn't they look at the email address from which the request came?
The problem is that attackers may use a domain name that is very similar to a legitimate domain with which the victim typically does business. At a quick glance, it can be very easy to miss an extra letter or number in the domain of an email address.
Detecting Phishing Attacks
There are ways to detect probable phishing attacks. Corserva's email security solutions include filtering algorithms that accurately identify and prevent imposter email threats before they reach end users. By creating dynamic policies, you are always protected from attack as policies are updated as quickly as threat tactics. Best of all, there are no static lists to maintain, such as lists of users or domains.
What can make imposter email so difficult to detect is the absence of common signs of a potential threat. Unlike other forms of malicious activity, imposter email usually arrives in low volumes and contains no malware.
To thwart imposter email, Corserva's cybersecurity solutions use a combination of dynamic and algorithmic approaches that include:
sender/recipient reputation
domain reputation
algorithmic analysis
Gain Dynamic Fraud Protection
Corserva's cybersecurity solutions protect the corporation from both malicious attacks and potentially risky behaviors originating inside the network. Our email security solution provides our clients with unrivalled protection from viruses and other email threats. The advanced spam filtering capability accurately filters emails by examining envelope headers and structure, content, email sender reputation, images and more, to prevent spam emails, malware, other malicious email and attachment based spam from reaching inboxes. Outgoing email can be automatically encrypted. Email is archived for up to 10 years.
We provide managed IT security services as well as network security assessments and cybersecurity assessments. We design, develop, and deliver customized security solutions for you based on industry best practices. Most engagements begin with an initial network security assessment to evaluate the current IT infrastructure. Your final secure network infrastructure will be the result of a team effort between Corserva and leaders from your IT and business operations departments. Our goal is to create effective security solutions that are realistic and structured to your unique business needs. Contact us to learn more or to request a quote.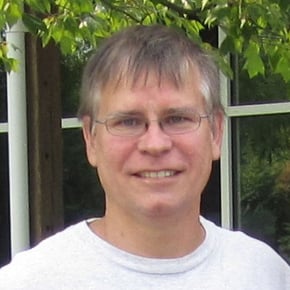 Joe Grzybowski, GSEC, CEH
Joe fits right into the "hacking" culture — driven to understand why, and thinking there has got to be a better way. Since earning a BSEE from the University of Connecticut and an MSCS from Rensselaer Polytechnic Institute, he has enjoyed a variety of roles throughout his 25+ year career in such areas as cybersecurity, network engineering, and system administration.