Do it yourself? Or hire a professional? It's the age old question.
For home improvement projects that don't necessarily require specific skills, you can save money if you do it yourself, plus enjoy the satisfaction of knowing you put your own sweat equity into it. This makes sense for some things, but not others. Even the most avid home improvement buffs can recall projects they wished they had hired someone to do for them, when they think back to how much time and money they spent on something that really didn't come out that great (and how frustrating the whole experience was).
5 Reasons to Outsource Your Office 365 Migration
Experience - Using an outside vendor that specializes in this work will make the process go smoother for you.
Quality - To prevent negative impact to employee productivity, you want to make sure the migration carries over all personalization settings.
End user employee cost - You want to avoid any outages that will cause interruption to employees.
IT staff cost - An Office 365 migration project handled internally can tie up your IT staff for weeks.
Risk tolerance - Your executive team expects you to maximize uptime and keep employees working productively.
Why Migrate to Office 365?
The biggest companies in the world – with the most demanding requirements – standardize on Microsoft solutions for productivity, communications, and sharing. IT managers have long recognized the value in migrating their users from Microsoft Exchange to Microsoft Office 365. The business can be run more effectively using Office 365 instead of individual software packages.
With Office 365, you get everything you need to get work done anytime, anywhere. The cloud service meets your needs for robust security, 24/7 reliability, and user productivity. All at a subscription price you can easily afford.
Whether working in your office, from home, or on the go, Office 365 offers a cost-effective alternative to purchasing and maintaining your own Microsoft Exchange software and servers. With Office 365, you always have the latest versions of Office and you can create, edit, and share files from your PC, Mac, and mobile devices with anyone in real time. Office 365 combines familiar Microsoft productivity, collaboration, and communication tools to support your employees wherever they are, on any device.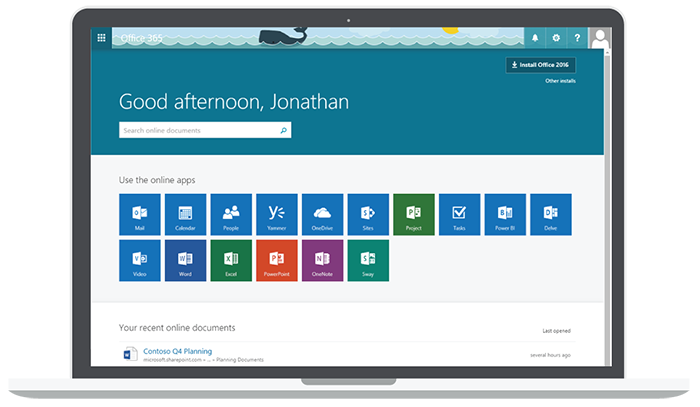 DIY?
So, once you've made the decision to migrate to Office 365, you will probably be wondering whether you should perform the migration in-house or not. By evaluating the risks inherent in migrating to Office 365, you will be able to make an informed decision.
It's helpful to come into a project like this with the right expectations. Consider that, on average, a typical Office 365 migration project of 25 users will involve:
5 major phases
more than 200 tasks
40 hours of effort
2–6 week timeline
Consider These 5 Points
Here are five reasons you should consider outsourcing the migration of Office 365 to an outside vendor, and a description of the hidden costs involved when you attempt to do it yourself.
#1 Experience
The amount of experience you have performing cloud migrations will greatly impact how smoothly the migration will go. Internal IT staff generally have much more limited experience doing these migrations than an outside vendor that specializes in this.
#2 Quality
There is a big difference between a complete migration that successfully brings over all of the data, settings, and personalization items versus one that misses some of these key characteristics.
A seamless migration will result in no loss of productivity. A migration that requires users to re-edit their settings will negatively impact productivity.
#3 End User Employee Cost
If there are issues during the migration that result in downtime for users, the impact to the business can be significant. If you have an idea of the value of each employee's time, hours of lost productivity to multiple users can decrease revenue. The loss of productivity can be caused by downtime, missing data, or configuration issues.
#4 IT Staff Cost
When a business migrates to Office 365 using their own internal IT staff, that staff is unavailable for other work. In our example scenario, if we estimate the migration will take 40 hours of effort, and you have one IT staff member, that staff member is unavailable for the equivalent of a solid week. And that doesn't account for additional time needed for end user support, which you can conservatively estimate at 8 hours of IT staff effort, twice that or more depending on the experience of the IT staff member.
#5 Risk Tolerance
How critical to your business is maximizing uptime? What is the tolerance for risk by the leadership team at the company?
By outsourcing the migration of Office 365, you can mitigate the risks described here.
Office 365 Services from Corserva
At Corserva, we've migrated countless businesses from legacy email to Office 365. For nearly all of our clients, Office 365 migration is the first engagement we have with them. We've seen hundreds of things that can go wrong on the source side, across the DNS system, and with Office 365.
Our experience ensures that the migration will go smoothly without missing any data or special settings. There will also be minimal impact to your existing IT staff.
Corserva provides the same plans that are available directly from Microsoft. By making this service part of a comprehensive solution with Corserva, you gain the advantage of a single point of contact for service administration 24x7x365, gain access to implementation experts, and eliminate the need to troubleshoot problems if there are issues with Office 365. Our US-based help desk support has the depth and breadth of experience to solve user issues timely and professionally, lightening the burden on your in-house IT staff. Learn more in "Get Better Email Security with Managed Services for Microsoft Office 365."
If you are ready to migrate your Microsoft Exchange email to Office 365, Corserva can help. We make the transition easy for you by following best practices in implementation, and ensuring your team is informed every step of the way, including planning, setting up, migrating, and managing Office 365.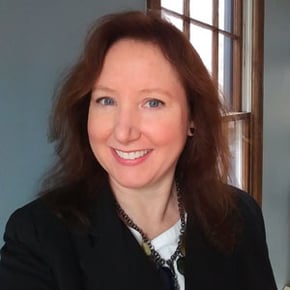 Lisa DeVoto
Lisa has 25+ years of experience working for technology companies in B2B marketing and technical communications. She is driven to help people solve problems through educational content. Lisa has an MBA from University of Connecticut and a BS in Computer Science from Rensselaer Polytechnic Institute.