The successful management of your IT infrastructure requires highly skilled technical staff monitoring your systems 24x7x365 using the latest remote infrastructure monitoring technology. You need experts in servers, virtualization, storage, networking, desktops, cybersecurity, disaster recovery, and other business technologies. For most companies, maintaining the diverse skill sets and 24x7 coverage for IT systems is not affordable. A company will use managed IT services to supplement or outsource the daily operation of their IT infrastructure.
IT services can include:
24x7x365 performance management
software patching
antivirus
malware protection
What are Managed Services?
Managed services is the set of technology solutions delivered from an outside vendor, or managed service provider (MSP), to your business. Your level of engagement can vary in scope from the total outsourcing of all your IT functions to only one specific offering such as end user help desk support, IT monitoring, cybersecurity, business continuity, etc.
Your need for IT support may be unique based on your particular business and your in-house IT capabilities. Typical systems within a company's network that will be supported are:
laptops
desktops
mobile devices
wireless devices

network devices
storage
servers
Help desk support for end users is provided through a network operations center.
Network Operations Centers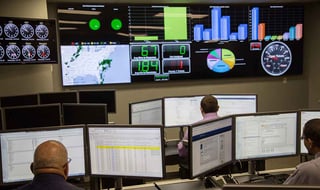 A network operations center, or NOC, is a hardened facility that is used to monitor performance and security events of client networks 24x7x365. Ideally, the facility should have redundancy for all major systems.
From a NOC, network infrastructure monitoring is performed on all types of traditional IT infrastructure as well as IoT devices, including network equipment, servers, storage, desktops, laptops, and mobile devices. For each type of device, there should be a performance monitoring template in place that defines the device parameters to be monitored, the threshold to be used for alerting, and the measurement frequency for that device.
Communication with clients is a key factor for measuring the effectiveness of a NOC. This requires that NOC personnel have the most advanced tools in monitoring technology and incident management, as well as comprehensive processes that keep clients informed every step of the way during remediation.
NOC personnel may have different capabilities (Level 1, 2, and 3 technicians) and the NOC should be staffed 24x7x365 with coverage for the various disciplines. To expedite on-site resolution, NOC teams should have real-time connectivity with field resources.
MSP versus Break/Fix
Many IT service providers that started out in the break/fix model have simply slapped on the MSP (managed service provider) label as a way to upsell their services. (Learn more in "The Evolution of a Managed Service Provider.") Similarly, as cybersecurity has become a hot topic and data breaches are in the news every day, many MSPs have started to bill themselves as an MSSP (managed security service provider).
The traditional break/fix business model is primarily reactive and charges a one-time fee to fix something. An MSP is focused on preventing problems while a break/fix vendor only enters the picture once a problem surfaces.
It's in the best interest of an MSP to prevent problems, which is also in the best interest of the client. This matching of goals has led to the increasing use of MSPs over break/fix vendors by business owners. MSPs can offer more robust services that translate into cost savings for clients.
That, in a nutshell, is what separates a true MSP from a recent break/fix graduate.
Types of Managed Services
An MSP can provide the following types of services:
Data center services
Managed hosting
Best Practices in Managed IT Services
Following the most effective practices will enable an MSP to deliver superior service management. Best practices in IT service management (ITSM) require that the correct processes are followed by an MSP to meet the IT needs of clients. When an MSP is using ITIL based processes, they become your partner in ensuring your use of technology is maximized to your benefit.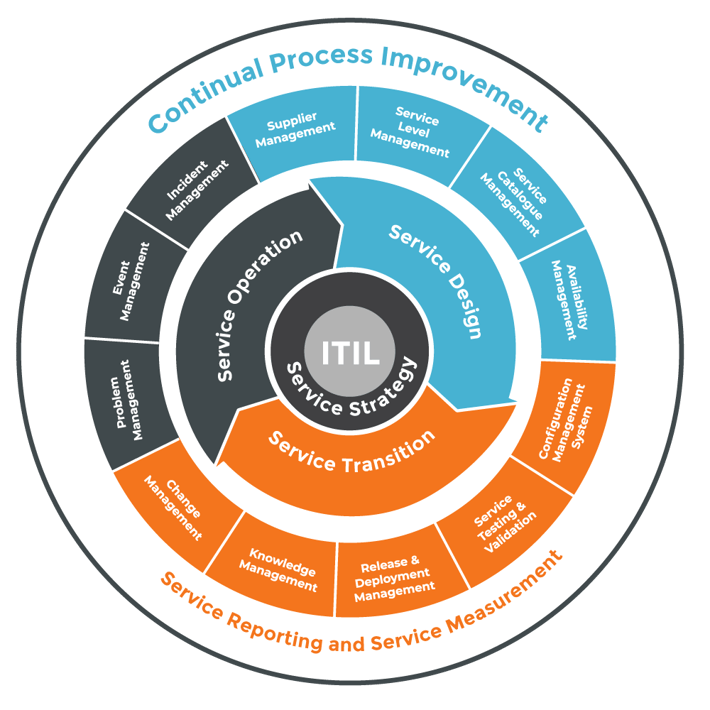 Conforming to ITIL practices ensures that IT services are aligned with the needs of business.
1. Strategy
Your MSP will start by evaluating the current state of your complete IT landscape. Then, they will make recommendations for changes that will enable you to meet your business objectives and identify and track metrics for determining when objectives are met.
2. Design
The MSP will develop a network design and IT infrastructure.
3. Transition
To achieve the future desired state, the MSP develops execution plans in a phased evolutionary fashion.
4. Operations
The MSP then executes the agreed-to plans with your IT resources across the enterprise to achieve the future desired state.
5. Continual Service Improvement
On an ongoing basis, the MSP will manage, maintain, and seek methods for improvement, focusing on meeting business objectives. Moving forward, the MSP will adapt plans and integrate enhancements as needed.
Understanding Your Environment
Critical to the successful implementation of managed services is for the MSP to assess and document your network environment. The technology infrastructure of any organization has become extremely complex. Newer technologies such as cloud services, Big Data, and IoT have provided great opportunities for companies to innovate, but have also exposed new risks to the network. Without thoroughly documenting a customer's environment, resolving future issues will cost the customer more time and money than is necessary.
Often, a new customer will initially seek us out to help them solve a specific problem. Invariably, during engagement with the new customer, we discover previously unknown risks of which the customer was not aware caused by unintentional connections throughout the network.
It is understandable how this situation occurs when you take into account how a network changes over time. It's relatively easy to create an efficient network of servers and workstations when you start from scratch; but that's not realistic. At most companies, networks have grown and changed over time both geographically and as new technologies were introduced.
The Benefits of Managed IT Services
Once engaged, an MSP becomes your virtual IT department. An MSP can monitor and support your servers, network equipment, and desktops remotely or in person 24 hours a day to keep your operations running smoothly and securely. Services are provided for fixed monthly fees.
By selecting the right MSP, you realize lower IT cost, better performance, and higher security for your critical business assets.
Companies that use the services of an MSP can expect the following benefits:
Effective execution of operations
Eliminate single points of failure - people and infrastructure

Provide 24x7x365 monitoring of all key assets

Remediate critical issues 24x7x365

Provide extensive expertise on all technology operating issues

Enable employees to focus on what they do best - growing the business
Cost reduction
Increase uptime and performance, thus reducing lost revenue from downtime

Reduce expenses by having ongoing access to experts in every technology, but only use them in the amount required

Provide sliding, fully scalable support costs for your IT infrastructure
Reduce CAPEX expenditure
Business risk reduction
Ensure IT performance and uptime required to support your 24x7x365 business needs

Ensure organization-wide security from the network perimeter to the endpoints to the data center

Reduce the threat of security breaches by ensuring that all endpoints are up to date with patches and antivirus updates

Reduce the risk of intrusion into the network by providing third generation managed firewalls

Pinpoint legitimate threats across the IT infrastructure with advanced event logging and analysis software
Business continuity
Back up all critical files and systems

Complete data recovery from a single device to entire data center failure
Increased agility and organization expertise
Access to experts in security, networking, and other advanced technologies
Enable fast rollouts/upgrades to meet changing business needs
Thought leadership to help drive new technologies

Support long range IT plans
Increased control
Visibility into every aspect of your IT infrastructure down to individual incident tickets

Documentation of the entire IT landscape including network devices and servers

Comply with regulatory requirements (NIST, HIPAA, GLBA, PCI, etc.) for transactions and data

Gain access to extensive performance data and quarterly performance reports

Tap into additional resources, on-demand

Control user access to sensitive websites and information
Features
Plans for managed IT services can be customized to fit your needs, whether you are looking to supplement an internal IT team or you need someone to manage all your corporate technology. Some of the features of managed service plans include:
Anytime, anywhere availability — 24x7 operation and availability of technology required to run your business
Ongoing monitoring — Continuous system monitoring of IT devices to assure that they are up to date and working properly
Actionable analytics — Performance reports and system alerts on your servers, applications, CPU utilization, available displays, and memory usage
Ongoing improvement — Documentation of system problems
Backups — Regular system backups, upgrades, and maintenance
Data security — Data security via firewalls, antivirus software, spyware/malware software, and antispam software
Problem resolution — Troubleshooting of system and network issues
Accessibiity — Remote access to monitor your systems anytime day or night
Support — Ongoing managed services support 24x7x365 through our network operations centers
About Corserva
Corserva provides world class managed IT services. The company was founded in 1985 as the shared IT services division of Dun & Bradstreet and then taken private in 1993. Today, the privately held company is recognized as a leading provider of managed IT services.
Corserva's two locations in Trumbull, Connecticut and Orlando, Florida house HIPAA and PCI compliant data centers as well as network/security operations centers (NOC) for 24x7x365 monitoring of clients' IT infrastructure. The geographically dispersed data centers ensure Corserva's clients remain up and running in the event of a natural disaster.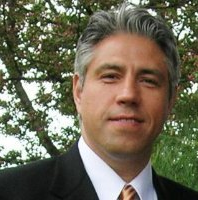 Len Tudisco
Len has extensive experience helping SMB to enterprise companies leverage technology to drive innovation and business performance. He has over 30 years of IT experience across a wide range of industries and business disciplines, with roles in software engineering, IT management, outsourcing, consulting, project management, and business development.