Cybersecurity is near the top of everyone's list of key business concerns and challenges. Threats can come from both inside and outside a company's network. Companies across all industries are increasingly aware of their exposure to hacking attempts with ransomware events making headlines. The task of executing effective security at an affordable price can be daunting.
Which products should you buy? How will you support these advanced security products especially if you don't have certified internal resources? How do you keep up with rapidly changing requirements for compliance reporting?
You need a trustworthy resource to help you understand the key facts and choices that you are facing. A managed security services provider (MSSP) can create customized security solutions for you structured to your unique business needs that will address the security risks you face from both within and outside your network.
The right MSSP can advise you as to the level of security and compliance you need based on your specific vertical industry and internal company requirements. On an ongoing basis, your provider of managed IT security services will monitor your customized security solution 24x7x365 to ensure the optimal level of protection against cybersecurity threats.
Not only should your provider have deep technical expertise in cybersecurity, but also the relevant industry experience to understand how security risks can impact you. Knowledge of the government regulations and compliance rules that are pertinent to your industry are particularly important, including those for HIPAA, NIST, PCI DSS, GLBA, and SOX. (Learn more about the various types of IT assessments.)
Why are mid-sized businesses attractive targets to hackers?
These days it seems you can't go more than a week without hearing of a major retailer or large financial institution dealing with a significant security breach. If companies with the biggest budgets are not immune, what's the typical business owner to do?
Don't assume that unless you are a Fortune 500 company your business is not attractive to hackers. You don't have to be a major financial institution to have highly valuable information. In fact, you may be more attractive to hackers in that most small- and mid-sized companies do not have enterprise level prevention measures in place. Your business may be the ideal target for harvesting valuable information and assets. Learn more in "Protecting Your Business from the WannaCry Ransomware Attack (and others like it)."
Cybersecurity – the perfect can of worms
By working with you to answer the following questions, your MSSP can create a cybersecurity solution customized for your needs.
Based on your specific industry, what information do you need to be most concerned about?
What customer, company, or personal data do you have that is particularly sensitive?
What are your access, backup, and recovery policies in place regarding this sensitive data?
Who do you do business with, and what access do they have to your systems?
What access do you have to external systems? What access controls do you have in place?
What level of trust is expected of you by your clients? Are you fulfilling that obligation?
Do you have a business continuity plan in place for a data breach?
Have you reviewed your insurance plan for cybersecurity coverage?
Do you have controls in place to identify if an attack is happening?
What are intruders after?
Personal information – This can be related to you and your staff or your clients. Keep in mind that you don't need to have complete files to have rich targets. The information that you have on your customers can be added to other sources.
Corporate information – Corporate financial information, bank account information, and credit card information are all high value targets. (Learn more in "How to Prevent Business Email Compromise (BEC) or Imposter Email Threats.")
Customer access – If you supply large corporations that have sophisticated cybersecurity defenses, the easiest way to get to their data is through your systems.
Computing resources – Cyber intruders frequently hijack corporate computing assets in order to create large pools of computing resources for their own use.
What are the costs of an attack?
We've all heard the statistics stating high percentages of businesses that go out of business after a data breach. Even if you think the numbers you've heard are inflated, there's little debate that loss of data is detrimental to a business. These are the main factors that contribute to the damage.
Lack of preparation – The majority of business owners have not taken the proper steps to reduce the probability of an attack or prepare a specific plan of action if an attack should occur.
Time – When a breach occurs, business owners do not have staff on hand to deal with the myriad of issues that ensue. Instead, they are left to deal with these issues themselves, when they should be managing the business.
Cost – Few business owners have cybersecurity insurance policies in place; thus, the business must bear 100% of the cost of security remediation. This can include payments to outside vendors to take corrective action, and even fees or discounts paid to customers.
Customer/revenue loss – If an attack is successful, you will be in breach of either specific contractual language or the expected service relationship with your customers. Once you have broken this trust, some will move to a different vendor. If your margins are thin, you may not be prepared to deal with this sudden revenue/profit loss.
Types of managed IT security services
An MSSP can provide the following types of security services:
Managed firewall solutions to protect a corporation's network perimeter from outside threats
Antivirus and malware protection for endpoint devices such as PCs/Macs (laptops and desktops), network devices, servers, and mobile devices
Vulnerability and cyberthreat assessments
Penetration testing
Security Information and Event Management (SIEM) solutions that provide log management, compliance reporting, and incident identification and management
Managed IT security enables companies to have the best security protection at a reduced cost. Instead of maintaining in-house staff to design, implement, and manage security for the organization, managed security service providers maintain and support the security software and hardware for a client, whether it is on-premise or managed remotely by the MSSP.
The MSSP should have certified security engineers on staff who perform the following functions on your behalf:
Provide comprehensive management of your security systems
Design effective policies and procedures using industry best practices
Conduct periodic risk assessment and management to ensure your security practices remain effective
Ensure regulatory compliance
Develop an incident response plan and implement it when needed
Inform and educate your staff about security risks, policies, and procedures
Corserva's managed IT security services
Corserva has the professional expertise needed to design a comprehensive security solution that will enable you to manage operational risks inherent in today's business environment.
Advisory Services — We work with your staff to educate and inform about the latest security threats and compliance requirements, identify areas of risk, and prepare to meet potential threats.
This includes:
Compliance analysis and remediation services
Assessment of IT security risk and risk management capabilities
Implementation of a risk management framework and program
Policy creation, development, and implementation
Policy harmonization to include multiple regulations
Network & Data Protection — The rise of mobile and remote computing has led to the need for even greater data protection. With multiple points of access, network security is even more vulnerable. Consequently, with solutions provided by Corserva, organizations predict their networks and data using defensive technologies that are comprehensive enough to protect the entire organization but flexible enough not to be onerous. We help our clients protect intellectual property, personally identifiable information (PII), and sensitive financial and personal data through the use of:
Network defense strategies, including next generation and web application firewalls
Intrusion detection and prevention systems (IDS and IPS)
Malware detection and web security solutions
Network visibility and segmentation solutions
Denial of service (DoS) solutions
Database and virtualization security
Data loss prevention and file integrity management
Email, mobile data, and endpoint protection
Storage and data transport encryption
Secure cloud and data centers
Identity & Access Control — Growing companies face mounting pressure to safeguard data. Not only does every new hire represent fresh access to the IT environment, but contractors, vendors, customers, and suppliers often have access to the network, too. Maintaining control over who has access to what data becomes critical to the security of the network.
Corserva enables businesses to implement identity-based access control features that prevent data from falling into the wrong hands. We do this through a variety of risk- and attribute-based authentication features, such as:
Remote and wireless access control
Network ID and access control
Identity and access control management/governance
Multi-factor authentication
Risk-based authentication
Unified access policy development and enforcement
Privileged identity management
Security Management & Analysis — The best security features in the world won't do much good if they aren't monitored. The methods of cyber attacks change too frequently for organizations to 'set it and forget it' when it comes to security measures. Constant management and analysis is needed to ensure long term effectiveness of security measures.
Using analytics-based, real-time monitoring of your IT environment, Corserva reduces the impact of security breaches and guards against future attacks. Our advanced security techniques encompass:
Configuration management
Threat and vulnerability assessment and management
Anomaly detection solutions
Big data and security analytics
Network forensics investigation
Malware analysis
Incident response and management
Visit our website to learn more about our solutions for managed IT security, or take steps today to determine if your current security protection is best practice by requesting a cyber threat assessment from Corserva.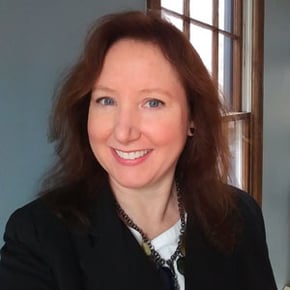 Lisa DeVoto
Lisa has 25+ years of experience working for technology companies in B2B marketing and technical communications. She is driven to help people solve problems through educational content. Lisa has an MBA from University of Connecticut and a BS in Computer Science from Rensselaer Polytechnic Institute.