One of the most common complaints hotel staff hear from guests is "I can't access the WiFi." Sources of poor WiFi performance can include a legacy wireless infrastructure and unforeseen growth in usage.
Fortunately, a wireless network assessment can pinpoint where changes should be made to correct current problems and create a scalable network that will support future needs.
How to Improve Hotel WiFi
After becoming a Corserva client, Cheeca Lodge & Spa gained the following benefits:
Enhanced guest experience: Implementation of a best-in-class wireless infrastructure to provide flawless WiFi service to guests
Smaller footprint: 60% reduction in the wireless infrastructure footprint, which reduces lifecycle management of equipment, decreases total heat generated by equipment and extends the product life of equipment operating in closed spaces
All the advantages of cloud: Streamlined maintenance of the wireless network through a cloud-based management platform
More efficient operations: Improvement of operational efficiencies for staff
You can learn more about how Cheeca Lodge & Spa achieved this by downloading the case study, "Cheeca Lodge & Spa Delivers Flawless Wi-Fi Service to Guests."
"We wanted to enhance the wireless infrastructure of our very expansive beachfront property. Good, strong Wi-Fi is a critical amenity to our guests, both for personal and business use. We found the Corserva team to be attentive to our needs and dedicated to delivering on promises. I highly recommend Corserva."

— Robb Russman
Chief Engineer
Cheeca Lodge & Spa
Download the Case Study
Download the case study to learn how Cheeca Lodge & Spa enhanced the wireless infrastructure of their luxury resort in the Florida Keys.
Corserva's Wireless Network Assessments
Corserva has the expertise to manage complicated infrastructure projects of any size. As a Corserva client, you have a single point of contact for any technical issues. No more trying to pinpoint the source of the issue or figure out who to call.
With wireless solutions from Corserva, you can give your guests a simple and secure wireless experience that eliminates frustration and complaints. Gain flawless WiFi to improve your guest ratings.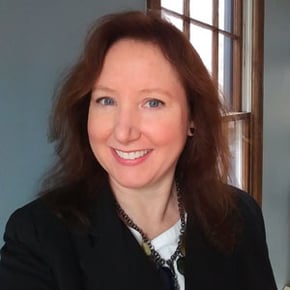 Lisa DeVoto
Lisa has 25+ years of experience working for technology companies in B2B marketing and technical communications. She is driven to help people solve problems through educational content. Lisa has an MBA from University of Connecticut and a BS in Computer Science from Rensselaer Polytechnic Institute.