To best deliver the IT services our clients require, Corserva owns and operates its own data centers in Trumbull, Connecticut and Orlando, Florida. Earlier this year, independent auditors completed their annual examination of our data centers and found them to have met the SSAE 18 SOC 2 Type II attestation.
Auditing of Data Centers
When outside auditors evaluate data centers, they are looking for evidence to show that processes and procedures are being followed properly.
The auditing of data centers originated from the financial world where accounting firms audit the financial results of companies. There was a need to validate the security of a data center and verify a data center is properly controlled.
Over time, this auditing became more specific to data centers and now we more correctly describe the attestation standards of a data center.
SSAE 18
The SSAE 18 (Statement on Standards for Attestation Engagements No. 18) is the current auditing standards against which data centers are managed, having replaced SSAE 16. This standard was finalized by the Auditing Standards Board of the American Institute of Certified Public Accountants (AICPA) in May 2017.

The SSAE 18 standard provides a benchmark to compare internal controls, processes, security, and availability against industry best practices.
In addition to achieving the SSAE 18 attestation, Corserva's security practices adhere to the major regulatory compliance acts including NIST, HIPAA, SOX, and GLBA, among others.
Redundancy
By operating two geographically dispersed data centers, Corserva's clients are protected from outages.
Colocation clients can rest easy knowing that if their local data center suffers a catastrophic outage, their data remains available from a redundant data center. Clients who are using IT services other than colocation also benefit since there is redundancy built into the systems supporting the services Corserva provides to them.
Corserva's Data Centers
Corserva is an IT service provider that owns and operates its own data centers in Trumbull, Connecticut and Orlando, Florida, and these data centers are audited annually by independent auditors. Our data centers have met SSAE 18 SOC 2 Type II attestation and are HIPAA and PCI compliant.
Corserva's data centers are classified as Tier III. We have found that for clients, Tier III data centers provide the necessary redundancy without overpaying for more than what's needed.
Corserva's Connecticut colocation and Florida colocation services include:
Rack space
Monitoring
Power redundancy
Internet redundancy
Data security
Onsite workspace
Physical security
Remote support
In addition to colocation, many of Corserva's clients use our data centers for their own private clouds and for disaster recovery in support of their on-premise IT infrastructure. In the event of a failure at the client's location, data restoration can be done from either data center.
Corserva provides colocation, IT managed services, IT consultancy, managed security, IT monitoring, business continuity, and supply chain management. In addition to our two geographically dispersed data centers, we have our own network operations centers (NOC) for 24x7x365 remote infrastructure monitoring of our clients' IT infrastructure.
Contact Corserva
With Corserva, when you have a problem, you have one number to call. You only need to contact Corserva, and we'll take care of the rest.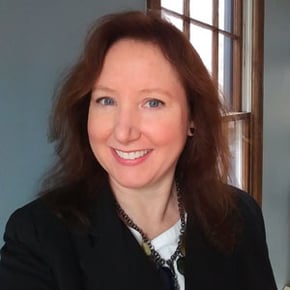 Lisa DeVoto
Lisa has 25+ years of experience working for technology companies in B2B marketing and technical communications. She is driven to help people solve problems through educational content. Lisa has an MBA from University of Connecticut and a BS in Computer Science from Rensselaer Polytechnic Institute.