The smallest organizations may start out managing IT internally. But as a company grows, IT related tasks can become burdensome for staff, especially if IT is not their primary function. Similarly, as the technology needs of a company become more advanced and specific, business owners may decide to outsource these services.
First, there was Break/Fix
For as long as there's been technology in the workplace, there has been a need to support that technology. As certain as death and taxes, things will eventually break.
In the early days of business technology, IT service providers emerged as a solution to solve the problem of:
What do you do when something stops working?
Businesses could call their IT firm to fix whatever was broken and pay them for their services.
This traditional break/fix model was a reactive type service. You called them when you needed work done and they charged a one-time fee.
Enter Managed Services
Later, managed services and managed service providers (MSP) came about as technology became more complex and integrated into every aspect of a company's processes. Today, it is difficult to imagine performing most job duties without access to email, internet, and other systems.
For most companies, maintaining the diverse skill sets and 24x7 coverage for IT systems is not affordable. Instead, to remain competitive and continue to grow their business, companies use managed services and pay only for the services they need, when they need them.
With a managed services contract, businesses can rely on their MSP to provide services that will prevent problems from occurring, as well as to solve issues when something happens such as a hardware failure or security breach. Many companies will consider outsourcing their IT needs to an MSP when the company reaches a certain level of growth. Using an MSP to provide managed services enables company staff to focus on business strategy, instead of IT tactics. Learn more by downloading the white paper, "Outsourcing IT Services."
What's the Difference?
Many IT service providers that started out in the break/fix model have simply slapped on the MSP label as a way to upsell their services. It is important to understand the difference. A break/fix company waits until you report a problem and then fixes it, billing you for remediation efforts. A proactive managed service provider typically charges a fixed monthly fee and takes steps to prevent issues from happening in the first place.
Because an MSP is in the business of preventing problems, which is also advantageous to an MSP's clients, business owners are increasingly choosing MSPs over break/fix vendors. MSPs can offer more robust services to businesses which translate into cost savings. Today, more than ever, business owners are likely to answer 'yes' when determining whether or not they should outsource their IT.
To learn more about outsourced IT services (including how much does outsourced IT cost), download the white paper, "Outsourcing IT Services."
Benefits
Once engaged, an MSP becomes your virtual IT department. An MSP can monitor and support your servers, network equipment, and desktops remotely or in person 24 hours a day to keep your operations running smoothly and securely. Services are provided for fixed monthly fees.
By selecting the right MSP, you realize lower IT cost, better performance, and higher security for your critical business assets.
Companies that leverage the services of an MSP can expect the following benefits:
Effective execution of operations — You eliminate single of points of failure. Knowledge of your systems is no longer tied up in 1 or 2 people's heads.
Cost reduction — Your employees stay productive with a more reliable network. You gain access to advanced expertise when you need it, and only when you need it.
Business risk reduction — When your MSP is dedicated to maintaining your cybersecurity, you reduce the risk of security breaches. If issues occur, your MSP is there for you.
Business continuity — Using an MSP ensures that your data is backed up properly and that, most importantly, your systems can be restored from those backups.

New risks that are uncovered can be handled properly.

Increased control — You gain much better visibility into your network and IT infrastructure.

Your systems are monitored 24x7x365 so issues can be remediated quickly before they interrupt the business.
About Corserva
Corserva provides managed IT services, managed hosting, IT consultancy, managed security, IT monitoring, business continuity, and supply chain management. Our two technical service centers are located in Trumbull, Connecticut and Orlando, Florida and house data centers and network operations centers, from which we provide 24x7x365 remote infrastructure monitoring of our clients' IT infrastructure.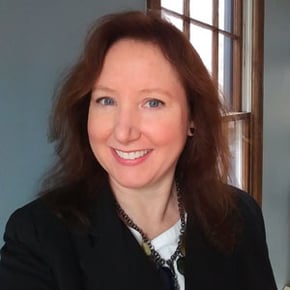 Lisa DeVoto
Lisa has 25+ years of experience working for technology companies in B2B marketing and technical communications. She is driven to help people solve problems through educational content. Lisa has an MBA from University of Connecticut and a BS in Computer Science from Rensselaer Polytechnic Institute.