To maximize employee effectiveness and retention, companies are offering a choice of Apple devices to perform their job functions. Giving staff the option to use the system with which they are most comfortable has numerous advantages; however, this choice can present a problem when technical support is needed.
If the knowledge base of your internal IT staff is primarily Windows-based, it can be daunting trying to bring in Apple devices.
Here are three significant reasons you should consider using the services of an outside, dedicated Mac help desk to support employees using Apple devices.
1. "Best effort" support is lacking.
Some could argue that no one is working harder for you than your IT department. Whatever you throw at them, they will respond with a can-do attitude. So when you ask them to support Mac and Windows users, they will do their best.
Herein lies the problem.
Unless your staff has a dedicated Mac help desk, the Apple support your employees receive is "best effort." In other words, your IT staff will do their best to support Mac users, even though most of their experience is supporting Windows PCs. Your IT staff have probably received no formal Apple training or certification.
Most companies faced with the challenge of supporting Mac users will assign a couple of people from the PC help desk to this effort. The resulting Level 1 support your Mac users may be lacking, and your IT staff is typically unable to provide any Level 2 support.
2. A higher level of support is needed for a higher level of employee.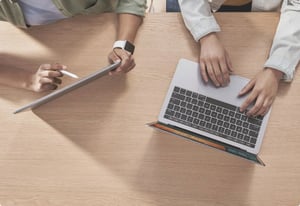 Within an organization, those who are using Macs are frequently C-suite employees or those whose functions are critical to the end product provided to your customers. These are people for whom any downtime is a liability to the company.
It is common for Apple users to have fewer technical issues than the average PC user. But when they need tech support, they need it immediately so they can get back up and running quickly. Apple users frequently know more about how their devices work than your average IT help desk technician working in a Windows-centric environment.
Your internal IT department may not provide the white glove service that Apple users require. Apple loyalists may be forced to resort to consumer options via the web for support.
3. Using an outside Mac service desk will reduce your costs and improve service.
You could hire your own Apple-certified staff to support Mac users within the company. But this will cost more than using the services of an outside Mac service desk that can support Apple users 24x7x365.
Plus, relying on experts to provide this service will result in a better level of support to your employees. Help desk technicians who are supporting Mac users continuously will be able to provide better support than in-house staff performing this work sporadically.
What to Look for in an Outside Mac Help Desk
To get the best service, you need a provider that can offer access to dedicated Mac help desk technicians, not PC generalists. The provider should offer multiple plans to choose from, whether you are looking for support 24x7x365 or only during business hours.
Companies who are transitioning to a hybrid Mac/PC environment can use an outside Mac help desk service to supplement their internal IT staff. In this model, employees gain access to Apple experts when they need them.
Compared to providing Windows help desk support, many fewer firms are qualified to support Mac users because there are far fewer technicians certified by Apple.
Corserva's Mac Help Desk Services
With Corserva's Mac help desk services, employees using Apple devices get the technical support they need on demand, 24x7x365.
Corserva is one of the only resellers in the US with a dedicated Apple practice. As an Apple Authorized Reseller and Apple Authorized Service Provider, Corserva is authorized to sell and service Apple products. Our Apple experts have ACSP, ACMT, ACiT, and Jamf 400 certifications. Corserva provides remote Mac support to our clients regardless of location.
When providing help desk support, Corserva follows ITIL-based, industry best practices to keep your employees working efficiently.
All help desk inquiries are tracked and monitored for strict adherence to contract Service Level Agreements (SLA). Corserva's SLAs stipulate response time requirements for reported issues as well as escalation timeframes based on priority levels. You gain complete transparency of all reported issues and their status through your client portal.
Contact us to learn more about our Mac help desk services. We also offer Jamf professional services to support hybrid Mac/PC environments.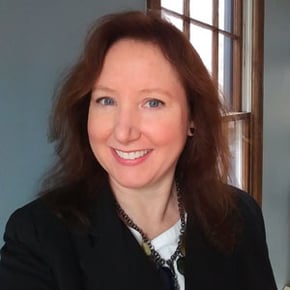 Lisa DeVoto
Lisa has 25+ years of experience working for technology companies in B2B marketing and technical communications. She is driven to help people solve problems through educational content. Lisa has an MBA from University of Connecticut and a BS in Computer Science from Rensselaer Polytechnic Institute.