As an Apple Certified Professional with countless Jamf Pro implementations under my belt, I've witnessed several areas that can trip up an IT administrator using Jamf Pro to manage Apple devices in the IT environment. One of these areas is how synchronization works between Apple devices in the network and the Jamf Pro console.
Jamf Pro Mobile Device Management for Apple Devices
As the standard for Apple mobile device management, Jamf Pro provides a seamless method for deploying and managing Apple devices. After the initial creation of a Jamf Pro cloud instance and the configuration of the Jamf Pro platform, synchronization activities will ensure the system stays up to date.
The Jamf Pro platform communicates with Apple devices on the network, including iPhones, iPads, and Mac computers. As changes are made in the Jamf console, they need to be passed to the Apple devices in the IT environment. Likewise, as changes are made on Apple devices, they need to be communicated to the Jamf console.
Updates in the Jamf Pro Environment
Unlike other systems where synchronization processes are two-way, synchronization in Jamf is typically done with "policy" updates and "inventory" updates, which each function one way only.
Policy updates transfer data from the Jamf console to Apple devices.
Inventory updates transfer data from Apple devices to the Jamf console.
Policy Updates

The purpose of policy updates is for Apple devices on the network to gather updated information from Jamf. Basically, making the same changes that have been made in the Jamf console (if set to recurring check-in) to Apple devices.
Inventory Updates
With inventory updates, Apple devices are sending information to the Jamf console. This can include hardware information as well as application information. Jamf collects all kinds of information about usage, policy, applications, and system data.
Ongoing Updates & Updates On Demand
As part of a Jamf deployment, policy and inventory updates are continuously running in the background and according to configured schedules. In addition, Jamf administrators will use policy and inventory commands to make updates on demand.
It's important for Jamf administrators to have a clear understanding of how policy updates and inventory updates work. The fact that these processes are one-way transmissions is a frequent cause of confusion. I've seen the frustration when administrators repeatedly run commands and wonder why the update is not working properly.
When should you use policy commands?
If you create a policy in Jamf for a new software application that you are trying to deploy, you can't use the inventory command at the Apple device to get these updates from Jamf. Instead, you must run policy commands (sudo Jamf Policy) from the Apple device to update the policies, which will, in turn, reach out to the Jamf console to grab that information.
When should you use inventory commands?
If you are trying to view the application data on an Apple device from within Jamf and wondering why the data is not populated, you need to run inventory commands (sudo Jamf recon).
Source of Confusion Between Policy and Inventory Updates
The reason behind the confusion with policy updates and inventory updates is a simple lack of knowledge. Administrators may only know about one set of commands. Those unfamiliar with Jamf may expect updates to occur simultaneously in both directions when running a command.
In-depth knowledge of Jamf Pro and its nuances is important for the seamless management of Apple devices, especially in hybrid Windows/Mac environments.
About Corserva
As an Apple Authorized Reseller and Apple Authorized Service Provider, Corserva is qualified to sell and service Apple products. Our Apple experts have ACSP, ACMT, ACiT, and Jamf 400 certifications. Corserva's Jamf experts can guide you in exploring the full potential of the Jamf Pro enterprise platform for Apple mobile device management.
Contact us to learn more about our Jamf professional services.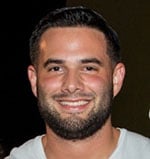 Kyle Miller, ACSP, ACMT, ACiT, Jamf Certified Expert
Kyle is an Apple Certified Professional with certifications including ACSP (Apple Certified Support Professional), ACMT (Apple Certified Macintosh Technician), ACiT (Apple Certified iOS Technician), among other Apple certs. He is part of an elite group that has attained Jamf 400 Expert status. Kyle began his career as an Apple Genius at Apple before moving into enterprise level support in the corporate landscape.