When it's time to retire IT assets, either due to hardware obsolescence or lease return, you may look at this activity as just another example of the cost of doing business. But wouldn't it be nice if you could actually benefit from disposal of assets? You can, if you do it right.
If you have hardware you no longer use, you need to make sure any data is securely erased and the equipment is properly made ready for resale, disposal, or lease return. Any asset recovery processes performed on your workstations, servers, and other hardware should enable you to maximize the value of these assets and provide the required documentation proving the security of your corporate data.
Types of Services
Depending on your security requirements, you may need one or more of these types of services. On-site services plus shredding and degaussing eliminates the risk of data breaches.
Shredding and mutilation of solid state hard drives, tapes, and other media in compliance with the Department of Defense (DoD), National Institute of Standards and Technology (NIST), and Health Insurance Portability and Accountability Act (HIPAA)
Hard drive erasure
On-site shredding or degaussing (to ensure data never leaves your premises)
Certificate of Data Destruction
Logistics services associated with the disposition of assets (packing and shipping)
Inventory tracking and reporting
Equipment reconditioning and testing in preparation of resale
Recycling of hardware
With whatever services you use, you will want to make sure that your data is completely eradicated from your hardware before distribution or disposal.
By leveraging IT asset recovery services, you can solve a huge headache for your business and a potential security risk.
Asset Recovery Services
Corserva's asset recovery services include:
Data erasure — Complete sanitization of your data from your laptops, desktops, and servers ensuring safe disposal
Remarketing — Reconditioning, testing, and resale of legacy equipment to obtain the maximum dollar value
Environmental recycling — Recycling of end-of-life assets using safe and environmentally responsible processes
Lease return — Logistics scheduling and pickup, asset processing, certified data destruction, reporting, and shipment to lessor
Keeping Your Data Secure
Corserva offers a variety of plans to completely eradicate data, depending on the needs of your organization and the type of data you have been storing. There are three varieties of our asset recovery services:
1) Complete Destruction (for the most sensitive data)
Maintaining chain of custody, we take a complete inventory of all equipment that is destroyed, provide you with a detailed list of the equipment including serial numbers, and have a separate party certify the complete destruction of the equipment. This entire process is performed at your location.
2) Secure Data Erasure & Resale (to maximize residual value)
We securely erase all data from your laptop and desktop hard drives, as well as your servers. We perform any equipment repairs that are necessary before the equipment can be resold. Then, we remarket the equipment for you. Secure data erasure can be done either on your site, or we can pick up the equipment and process it at one of our locations.
3) Secure Data Erasure & Lease Return (to ensure lease agreement terms are met)
This process is similar to the Secure Data Erasure & Resale process, except the equipment is returned to the leasing agent after all data is securely erased from the equipment. We perform any equipment repairs that are necessary before the equipment can be returned to the lessor, and we replace any necessary equipment.
Lifecycle & Technology Support Services
You can learn more about Corserva's services for the entire IT lifecycle in the Lifecycle & Technology Support Services brochure.
Our Commitment to You
Corserva takes very seriously the legal requirements and sensitivity of the proper processes of IT asset recovery. With whichever method you choose, your sensitive data is completely and permanently removed from your IT assets. For auditing purposes, you receive certificates to prove that secure erasure has been performed. Our asset recovery services are compliant with state, federal, and international data privacy regulations and guidelines, including ISO 27001 and ISO 27040.
To learn more about our fast and efficient asset recovery services, contact us.
About Corserva
Corserva provides managed IT services including help desk services, IT monitoring, cybersecurity, business continuity, and complete support for the entire IT lifecycle. We own our own HIPAA and PCI compliant data centers in Trumbull, Connecticut and Orlando, Florida from which we provide managed hosting services for our clients. Each of these facilities include a network operations center from which we support the IT needs of our clients. We can also provide on-site computer and network support. Our relationships with vendors of all of the leading IT products enable us to objectively identify the right technologies required to address your specific business issues and opportunities.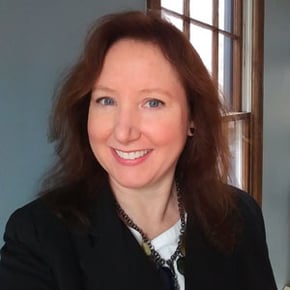 Lisa DeVoto
Lisa has 25+ years of experience working for technology companies in B2B marketing and technical communications. She is driven to help people solve problems through educational content. Lisa has an MBA from University of Connecticut and a BS in Computer Science from Rensselaer Polytechnic Institute.