No matter the size of your business, you need technical support for any technology used in the workplace.
At some point in your company's growth, it is likely you will consider outsourcing at least some of your IT functions. IT related tasks can become burdensome for staff when IT is not their primary function.
What are IT support services?
IT support services refer to the technology services performed by a managed services provider (MSP) on behalf of a client. An MSP can fulfill the role of a company's IT department in whole or can be used to supplement a company's existing internal IT staff. A growing business may outsource some IT services as their technology needs become more advanced and specialized.
Why do companies outsource technical support?
For many small and mid-size companies, maintaining the diverse skill sets and 24x7x365 coverage for IT systems is not affordable. Instead, to remain competitive and continue to grow the business, companies use IT managed services and pay only for the services they need, when they need them.
Many companies will consider outsourcing their IT needs to an MSP when the company reaches a certain level of growth. Using an MSP to provide managed IT services enables company staff to focus on business strategy, instead of IT tactics.
Reasons companies outsource technical support include:
1) To Address Short-Term Needs
You may have a short-term need for additional IT help. It makes sense to use an outside IT provider who already has the staff available with the right skills. It would take you more time and resources to recruit, interview, hire, and train temporary staff on your own.
2) To Meet Increasing End User Demands
It is likely that as the number of employees within your organization has grown, so has demands placed on your internal IT staff to deal with end user issues. Your IT staff may be getting bogged down supporting employee workstation issues. As your number of users increases, so too does the number of calls into tech support. These issues can be tedious for staff to deal with day in and day out and may monopolize your staff's time to the point where they don't have time to focus on long-term planning needs and other strategy work for the company.
3) To Gain Specific Expertise
You may have a one-time need for a specific type of expertise; compliance projects are a prime example. When the need is short-term or very specialized, you will get better results using an outside IT firm for this, instead of trying to source and hire staff yourself.
Types of Outsourced IT Support Services: Which Model is Best?
Just as there are many reasons companies will consider outsourcing IT, there are also many flavors of how the service can be delivered.
You want to look for a provider that has flexibility in its services. You should be able to get (and pay for) only the services you need.
#1 - On-site full-time staff
Employees of the MSP can be assigned to work on-site at your company location, as an extension of your IT staff. The advantage of this arrangement is that you have a dedicated resource available to you and your staff with the backing of the collective knowledge of the MSP's entire technical team. A common use case for this model is to have on-site MSP staff members provide the first line of end user help desk support, serving as an extension of your internal IT team.
#2 - On-site temporary staff
For project-based work, you may have MSP staff on-site for the duration of the project. For example, during a workstation refresh project, MSP staff may be brought in to configure new desktops or laptops that are rolled out to employees.
#3 - Remote IT support services
In this configuration, your MSP can act as an extension of your in-house IT staff. From remote network operations centers (NOC), the MSP can monitor the devices throughout your network, resolving potential issues before they impact users. The MSP's remote staff can also provide end user service desk support to your staff directly. Outsourcing 1st line support can be a very economical method of providing IT support for your staff.
#4 - Break/Fix
This is the older style of network support, when a business would call their IT provider only when something stopped working. You make a one-time payment to the provider to fix whatever's broken. Depending on the issue, business operations may be hampered or stalled until the problem is fixed. This is a reactive type service suitable only for the smallest of companies.
How to Decide What You Need
There are many factors to consider when deciding how to outsource IT support for your company. It really depends on what you're looking for. Ask yourself:

Do you need people working on site?

Do you need relevant industry experience or specialized expertise such as for compliance initiatives?

Do you need after hours support to supplement existing staff?
With a managed IT services contract, businesses can rely on their MSP to provide services that will prevent problems from occurring, as well as to solve issues when something happens such as a hardware failure or security breach.
Types of IT Support Services
The successful management of your IT infrastructure requires highly skilled technical staff monitoring your systems 24x7x365 using the latest remote infrastructure monitoring technology. You need experts in servers, virtualization, storage, networking, desktops, cybersecurity, disaster recovery, and other business technologies.

A company will use managed IT support services to supplement or outsource the daily operation of their IT infrastructure.
IT Asset Management
A critical task that an MSP can perform is IT asset management. During the initial engagement, the MSP will do a technical assessment of your entire network that will identify all devices. Then, they will continue to manage your inventory of IT assets.
Covered Devices
Your need for IT support may be unique based on your specific business and your in-house IT capabilities. In a managed services contract, typical systems within a company's network that will be supported are:
Laptops

Desktops

Storage

Servers

Mobile devices

Wireless devices

Network devices
Now that business technology has become so integrated into all companies' processes, business owners understand the value of using an MSP to prevent problems before they happen.
You can't afford to have your employees idle if the network goes down or employees can't use the tools they need to do their job.
Proactive managed services prevent these types of outages so that your computer networks stay secure and your employees remain working productively.
Managed IT Services
IT monitoring, management, and support
Help desk and support
Nationwide technical services
Backup and disaster recovery
Security management services
IT Consulting Services
Virtual CIO services:
Strategic and tactical advisory services
IT budgeting and cost control
IT infrastructure planning
IT migration projects, design, and implementation
IT Service Management (ITSM)
IT policies and governance
Virtual CISO services:
Strategic and tactical cybersecurity advisory services
IT security auditing
Security program development
Alignment of IT security policies with business strategy
Compliance and risk management
Personnel security and training
Security response planning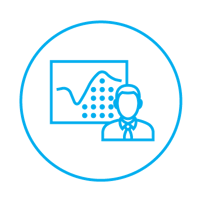 IT assessment services:
Wired and wireless networking
Security
Virtualization
Cloud migration
NIST, PCI, HIPAA compliance
Cloud consulting and migration:
Cloud migration readiness assessments
Cloud migration strategy and tactics
Application discovery and dependency analysis
Right-sized resource allocation
Total cost of ownership projections
Multi-cloud cost comparisons between AWS, Azure, and others
Pricing plan optimization
IT Lifecycle Services
Technical requirements
Process engineering
Electronic ordering
Warehousing
Configuration
Logistics
Implementation
Service & support
Cloud Hosting Services
Managed Microsoft Azure
Managed Microsoft Office 365
Private cloud managed services
Hybrid cloud managed services
Backup and disaster recovery
Virtual desktop services
VoIP hosting and migration services
Software-as-a-service
How to Choose an IT Support Company
Choosing the best MSP for your business is an important decision. Partnering with an MSP is typically a long-term relationship, so it is critical that you perform due diligence before making this decision. The right choice will enable you to maximize your investment in IT and accomplish your business goals. The wrong choice can fill you with regrets.
The MSP you select should have experience in your industry with a referenceable list of customers.
Rely on Corserva for All Your IT Support Needs
Managed IT Services
With our managed IT services, you and your staff can focus on the initiatives that will grow your business while we handle your technology needs. From our US-based NOCs, our technical support teams provide 24x7x365 monitoring of all your endpoint and network assets. Our help desk technicians and engineering staff provide round-the-clock support via phone, web, and email.
With Corserva's cybersecurity services, all parts of the network are protected. Our cybersecurity offerings include firewall management, email encryption, anti-virus, anti-malware, data loss prevention, vulnerability assessments, intrusion detection, and security as a service. We can support your compliance needs with assessments for mandates and laws including those for HIPAA, NIST, SOX, PCI DSS, and GLBA.
IT Consulting
Our IT consulting services enable you to move your business forward while maximizing the value of your IT investment. We begin by evaluating your existing systems and network for security and connectivity. This enables us to correct any issues that may be hindering the business. We frequently discover underlying issues of which the client was not otherwise aware. Corserva can demonstrate the value we bring to your business from the very beginning.
Our advanced solutions deliver the latest technology to existing infrastructure environments. To maximize efficiency, we provide solutions that leverage existing systems already in place. We have the expertise to determine what areas of your network need to be upgraded and how you can maintain a secure network.
IT Lifecycle Services
Corserva has you covered for the entire IT lifecycle from initial procurement to end of life services including re-marketing, environmental recycling, and lease return services. Our technology services provide a single source to simplify the multi-vendor IT world, from the desktop to the data center.
With two state-of-the-art technical service centers, we can execute programs across North America or within a single campus environment. We work with over 800 technology vendors to bring the best products to our clients. For each of our clients, we provide a branded portal for placing orders and a team of technology consultants who have hardware purchasing expertise of everything from the desktop to the data center.
Cloud Hosting Services
Whether you have already moved to cloud based services or are just thinking about it, Corserva can be your valued partner in this endeavor. We provide cloud planning and migration services to move your systems to the cloud or to evaluate the security and performance of your current cloud based systems. We offer private cloud hosting services from our secure SSAE 18 SOC 2 Type II data centers, which are HIPAA and PCI compliant, giving you your own private space in the cloud, including backup and disaster recovery.
If you plan to use Microsoft Azure, Corserva offers managed Microsoft Azure services so that you can gain the greatest benefits from a comprehensive platform of integrated cloud services. By outsourcing Microsoft Azure managed services to Corserva, you ensure that the platform will be optimally configured to serve your needs and that you are leveraging the complex and powerful features that you should.
Contact Corserva
With Corserva, when you have a technology problem, you have one number to call. You only need to contact Corserva, and we'll take care of the rest.
Corserva provides managed IT services from our two US based, geographically dispersed, 24x7x365 NOCs located in Trumbull, Connecticut and Orlando, Florida. Our NOC teams include Level 1, 2, and 3 analysts and engineers in all disciplines. Members of our NOC teams have real-time connectivity with field resources to expedite on-site remediation.
We provide round-the-clock customer service for our clients nationwide. Our staff hold key security certifications including CISSP, CISM, CGE IT, CRISC, CEH, and CompTIA Security+, as well as vendor certifications from industry leaders. We measure our success in very precise terms that include service level agreements for IT services.
Request a quote today.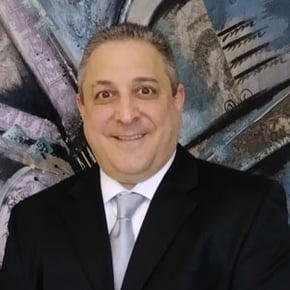 Steve Mascia
Having spent his career in technical sales, Steve has an extensive technology background delivering information technology and integrated solutions in various environments including corporate buildings, campuses, and data centers. His experience spans IT managed services, professional services, cloud services, hybrid networks, cybersecurity, data & VoIP systems, structured cabling systems, wireless, video, and security solutions. Steve strives to advance his clients' business success in every endeavor.