While it may seem obvious why you should protect your data with backups, a professional approach to planning a defense requires that every conceivable threat is recognized and addressed by the solution you finally select. Data loss disasters have many causes and every one of them is too common to ignore.
Human error, such as accidental deletion
Hardware failure
Software failure or file corruption
Viruses
Hackers
Stolen computers or drives
Natural disasters, for example fire or flood
In addition to planning for all threats, it's also critical that you understand that backup is only half of the protection equation. Without a quick and surefire recovery, your company could still be severely hurt by a data loss.
The value of providing the best backup and recovery system for your data is at the very heart of business continuity. Learn more in "8 Arguments Against Business Continuity Management."
The Benefits of Backup and Disaster Recovery
How your company responds to a data loss crisis will have impacts on both your financial bottom line and your professional image. With the best data backup and recovery system:
Following a data loss emergency, you will still be in business with a minimum of lost sales and productivity.
Your business reputation will remain intact when customers see how quickly and professionally you recover from a data loss incident (if they notice at all).
Your business will avoid great expense for tech support, which may or may not be able to recover lost data.
Your business will be in compliance with privacy laws and industry standards. The threat of data theft is minimized.
Backups are great, but the real test comes when you have to actually restore data critical to your business from your backups.
Determine the Value of Data
When it comes to backup and recovery solutions, one size does not fit all. Deciding on an effective system comes down to the value of the data that you want to protect. Unimportant data doesn't need an expensive backup solution. Data that is the lifeblood of your business needs the best protection you can buy.
To assess the value of your data:
First, categorize the business data that you want to back up – the important, the very important, and the absolutely critical.
Ask yourself... What is the value of this data for every hour it is unavailable?
What are the consequences if this data was lost forever?
What are the consequences if it fell into the wrong hands?
After thinking through these steps, you can develop a Recovery Time Objective (RTO) and Recovery Point Objective (RPO).
By categorizing your data according to its value, you will be able to create a plan that best matches backup cost to the quality of protection required. Then you can establish a backup system according to the following considerations for each of the three main backup technologies.
Backup Options
Local Backup: This is the method of backing up to a local tape or disk drive that resides on-site at your office. It's good for fast recovery but the on-site backup can be lost in a fire or other disaster.
Cloud Backup: Answering the need to store data off-site, cloud backup uses the internet to upload backup data to a remote data center. The best cloud solutions automate this process so the user can basically just "set it and forget it."
Hybrid Cloud Backup: Cloud backup by itself has one problem: in a data crisis when large volumes of data need to be restored from the cloud, internet data transfer by normal office internet connections are often too slow. A hybrid cloud system solves this by adding integrated local backup to the cloud backup system. Duplicated local data means data can be restored in minutes instead of hours.
Corserva's Backup and Disaster Recovery Solutions
You shouldn't have to navigate the ever-changing world of data protection and recovery alone. Corserva provides experienced insight and objective analysis of business continuity needs. We work closely with our clients' own internal IT staff and management to develop solutions that ensure data is protected, in compliance with regulatory standards, and accessible when it is needed most.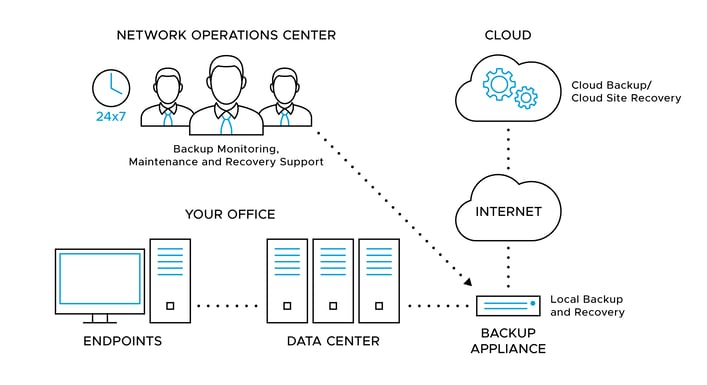 Benefits of Corserva's Fully Managed Backup Service
Remediation to get you back up and running as quickly as possible.
Comprehensive data protection of all your physical and virtual systems, operating systems, and applications to prevent loss of data.
Adherence to compliance requirements with encryption for secure data in-flight and at-rest
No downtime with fully automated cloud based disaster recovery failover, failback, and testing
Contact Corserva to learn more about our backup and disaster recovery services.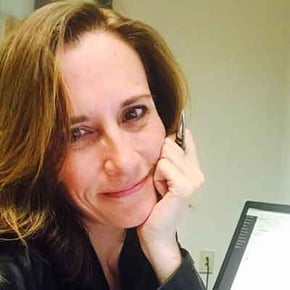 Yvonne Benjamin
Yvonne Benjamin has more than 25 years of account management and technical sales experience, during which she has nurtured numerous long-lasting mutually beneficial client partnerships. Also known as the 'client whisperer,' Yvonne is committed to her clients' success. She is driven to finding creative solutions that enable companies to derive the greatest benefits from technology investments.