The successful management of your IT infrastructure requires a highly skilled technical staff, monitoring your systems 24x7, using the latest remote infrastructure monitoring technology. You need experts in servers, virtualization, storage, networking, desktops, cybersecurity, disaster recovery, and other technologies. For most companies, maintaining the diverse skill sets and 24x7 coverage for IT systems is not affordable. Instead, to remain competitive and continue to grow their business, companies use managed IT services and pay only for the services they need, when they need them.
Getting Started with Managed IT Services
Many businesses will consider outsourcing their IT needs to a managed service provider (MSP) when they reach a certain level of growth. Using an MSP to provide managed IT services will enable you to focus on business strategy, instead of IT tactics. (Learn more in the white paper, "Outsourcing IT Services.")
So, what's involved when embarking on a new partnership with an MSP? Once you've made the decision to outsource IT to an MSP (read "10 Questions to Ask Before Selecting an MSP"), you will want to consider several areas.
Business Needs
Ideally, any MSP with which you work should have experience in your industry with a reference list of customers from your industry. But every business is unique and you will be asked several questions about your specific business that will enable the MSP to customize a package of services for you. You should be prepared to answer questions about what your company does across the entire organization and all locations. If you have specific growth goals such as a one-year, three-year, or five-year plan, be ready to describe those goals and what concerns you have about the business that may prevent you from reaching those goals.
Also think about the employees you have at each location: the type of work in which they are engaged, how many of them are at each location, and which applications employees must access in the normal course of work.
IT Needs
Once the MSP has a firm understanding of your business goals, you can start talking about your specific technology needs. If you have your own IT staff, you should be able to describe each person's role. Likewise, if you use any external vendors, you should have a firm understanding of their responsibilities, and be aware of any current issues with those vendors.
Most organizations are using multiple applications. Some of these may be off-the-shelf while others may be proprietary or customized for your business. Your MSP will ask you who is using the various applications across your organizations and how they are used.
IT Environment
One of the first steps you can expect your MSP to take with you is a careful assessment of your existing IT network. Part of this will include interviewing the appropriate people at your company to determine what equipment is in use at which locations. However, this will not be a sufficient measure of the IT environment. In preparation of providing network infrastructure monitoring services, you can expect your MSP to do a technical assessment of your entire network that will identify all endpoints in the network and potential issues. It is not uncommon at this stage for the MSP to find significant security issues that will need to be addressed; frequently, these are issues of which you were not even aware.
Backup & Recovery
Your MSP will ask you a lot of specific questions about how you do backups, not just whether or not you do backups. These questions will uncover what types of backups you are currently performing and where those backups get stored. The MSP will also dig deep to find out how much time you can allow to restore from backup when there is an outage, and if your current practices will meet your desired needs. Backups are great, but the real test comes when you have to actually restore data critical to your business from your backups.
IT Security/Network Operations
Be prepared to answer all types of questions about security: what protections are in place for endpoint devices as well as firewalls on the network. Security goes way beyond what most people think of as antivirus software. Additionally, even when the best security solutions are put into place, they must be reviewed on a regular basis to verify the way they have been configured and that the rules in place are still sufficient. Typically, your MSP will educate you on more modern security solutions that are available and better than what you currently have in place.
Mobility
Have you adapted to today's environment of BYOD? It's likely your employees are using the corporate network for personal devices. Have you given much thought to the company's exposure? Are you protected from worst case scenarios?
File Sharing
Your MSP will ask you about what file sharing capabilities you have put in place. They will ask you several questions on this topic to bring to light whether your current capabilities are meeting the needs of the business or not.
Questions to Ask Yourself
For a complete list of questions you should ask when starting out with a new MSP, download this infographic.
Corserva provides managed IT services and IT consulting. Our two technical services centers, located in Trumbull CT and Orlando FL, contain HIPAA and PCI compliant data and operations support centers. From these centers, we provide managed hosting, private cloud, network operations, business continuity, user support and security operations services. We have been in business for over 32 years, and we have the scalability to deliver enterprise level projects. Contact Corserva today.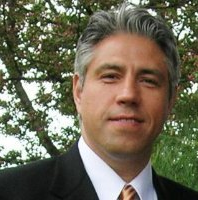 Len Tudisco
Len has extensive experience helping SMB to enterprise companies leverage technology to drive innovation and business performance. He has over 30 years of IT experience across a wide range of industries and business disciplines, with roles in software engineering, IT management, outsourcing, consulting, project management, and business development.