Looking back over the last eight months, we have seen major power outages hit the US eastern seaboard.
Weather Events Can Lead to Corporate Disasters
Storms such as Hurricane Irma, which battered the Florida coastline, as well as the most recent storms that rocked Connecticut and New York last May have all wreaked havoc on business operations.
Are You Prepared?
So far this year, Connecticut and New York have seen several storms causing customers across the region to lose power; for some, well over a week.
Can your business survive a week-long outage?
February 5, 2018, Madison, CT – Power outage closes school, businesses in Madison
March 8, 2018, Yonkers, NY –

2nd nor'easter increases power outages
May 5, 2018 –

Strong storms ripped through the northeast, knocking out power to thousands
No one can predict when and where a storm will hit, but as we begin the 2018 hurricane season, disruptions can be expected.
When you outsource disaster recovery services to a managed services provider (MSP), your business remains successfully operating in the event of disasters and security breaches.
Loss of Power is Not the Only Concern
Power related issues are not the only cause of business interruptions. Disruptions can come in the form of water damage, flooding, and downed trees.
During the last storm we experienced, it was not a power issue that kept people from getting to their workplace but rather lack of physical egress from employees' homes to the office. For some, every route to the office was blocked by downed trees and road closures.
No matter the size of your business, staying open for business is paramount to your bottom line.
Imagine if you were down for a week or more.
Are your existing customers going to stay with you?

...or look for immediate help from one of your competitors?
As a business owner, the most important questions to ask are:
Am I prepared if a disaster should happen to occur?

Do I have a plan in place?

Do my employees know what the plan is and how to implement it?
Critical to the success of any business is a framework for keeping operations running during a disaster or unforeseen event.
You should have in place a business continuity plan and a disaster recovery plan. Learn more in these blog posts:
Protect Your Business from Disasters
You can protect your business from disasters by using Corserva's disaster recovery services. We customize a program for you to meet your specific needs, and manage that program on a daily basis to ensure effective execution and preparedness for data loss and disaster recovery situations.
Corserva owns two HIPAA and PCI compliant data centers in Orlando, Florida and Trumbull, Connecticut. From these locations, we provide business continuity, colocation, private cloud, network operations, user support, and security operations services. Our data centers are SSAE 18 SOC 2 Type II compliant.
Request a quote for our backup & disaster recovery services.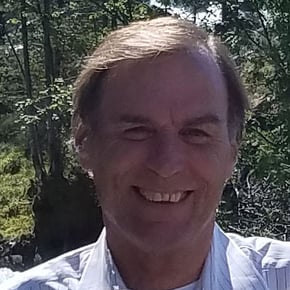 Michael Keehan
Mike has 30+ years of IT experience where his roles have spanned both sides of the fence; working within an IT department at a single company as well as working at a provider servicing multiple clients. His current responsibilities at Corserva are architecting systems for clients that include virtualized environments and private clouds. He has several certifications including DCD, VCP, and VCP-DT.