These days it seems you can't go more than a week without hearing of a major retailer or large financial institution dealing with a significant security breach. If companies with the biggest budgets are not immune, what can smaller companies do?
You may believe that only the big companies need to worry about security. But you don't have to be a Fortune 500 company or major financial institution to have highly valuable information.
So how do you know if you have taken the right steps to protect your customers and your business?
Take the Cybersecurity Quiz
By answering 20 multiple choice questions, you can gain new insights into the security posture of your company. Questions include:
Do you patch your software?
Do any of your employees use a shared account?
Do you maintain a list of hardware inventory?
...
Take the quiz and see your score. Then get actionable steps for improving your score moving forward.
The answers (and your score) may surprise you.
About Corserva
Corserva offers cybersecurity services including managed SIEM, managed firewall, and compliance audits. We provide 24x7x365 infrastructure monitoring and tech support from our network operations centers and we own our data centers so you are never dealing with a middle man.
Our experts can assist you in identifying what level of security and compliance you need based on your specific vertical industry and internal company needs. With these findings, we can recommend an integrated set of managed IT security solutions to protect your applications and data. And we can monitor this solution 24x7x365 to ensure the optimal level of protection against cybersecurity threats.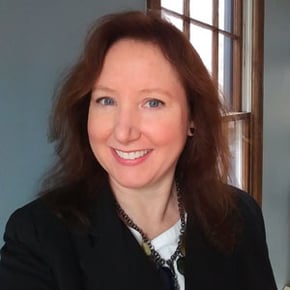 Lisa DeVoto
Lisa has 25+ years of experience working for technology companies in B2B marketing and technical communications. She is driven to help people solve problems through educational content. Lisa has an MBA from University of Connecticut and a BS in Computer Science from Rensselaer Polytechnic Institute.