When you enable your employees to choose the devices they can use in their jobs, they become more productive and can be inspired to do their best possible work. Following the guidelines outlined here will enable you to make the transition to a hybrid Mac/PC environment as seamless as possible and deliver a great experience for employees.
As reported in a 2016 Employee Choice Program Survey from Jamf, when given the choice, 3 out of 4 employees would choose Apple for use at work.
Many companies have been able to meet employees' needs for device choice through a Bring Your Own Device (BYOD) program. But this can create excessive burdens for IT staff — managing a huge assortment of hardware, software, and multiple versions.

A better alternative is a corporate-provisioned employee choice program where your employees can select the tools they can use at work, including Apple Macs and mobile devices.
A PwC survey reported that 79% of millennials believe that having access to their preferred technology at work makes them more effective in their job.
Best Practices When Implementing an Employee Choice Program
Speak with Mac users to understand their experience.
Provision a customized web portal your employees will be able to use for initial selection and future upgrades.
Determine who will be eligible and what the frequency of upgrades will be.
As an Apple Authorized Service Provider (AASP), Corserva can work with you to ensure the success of your Employee Choice Program. We can procure and configure Apple products to work in your corporate environment and build a custom web portal your employees can use to select products.
Promote the Apple Options
Once you are ready to announce the availability of Apple devices to your employees, leverage your internal resources, such as inter-office emails, chat channels, newsletters, and intranet websites.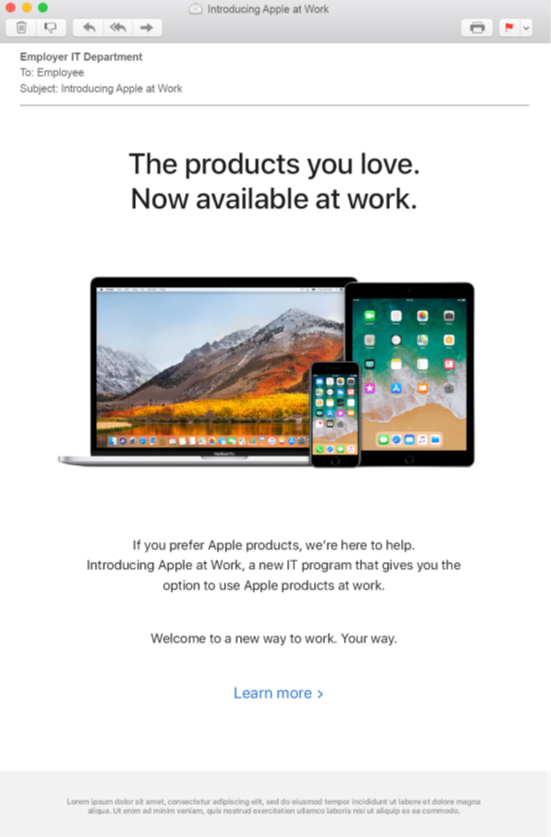 In addition to describing the devices available, including information about macOS and iOS features that will be most beneficial to your employees.
Make Demo Devices Available
You can set up a demo area so employees can try different Apple devices before selecting. Consider leveraging the services of your AASP to staff a demo area and be available to employees for questions and to facilitate testing.
Create Product Kits
In the same way, you have probably developed standard product kits for your Windows users, you should do the same for your Apple users. Identify the right combination of Macs, iPads, iPhones, and peripheral devices that will meet the needs of the different departments throughout the company.
To streamline processes, you can also make parts available individually and have a set of standard bundles that will support most of your employees.
For even greater efficiency, you can create a web portal where staff can select their Apple devices from a list of options that have been customized for your environment.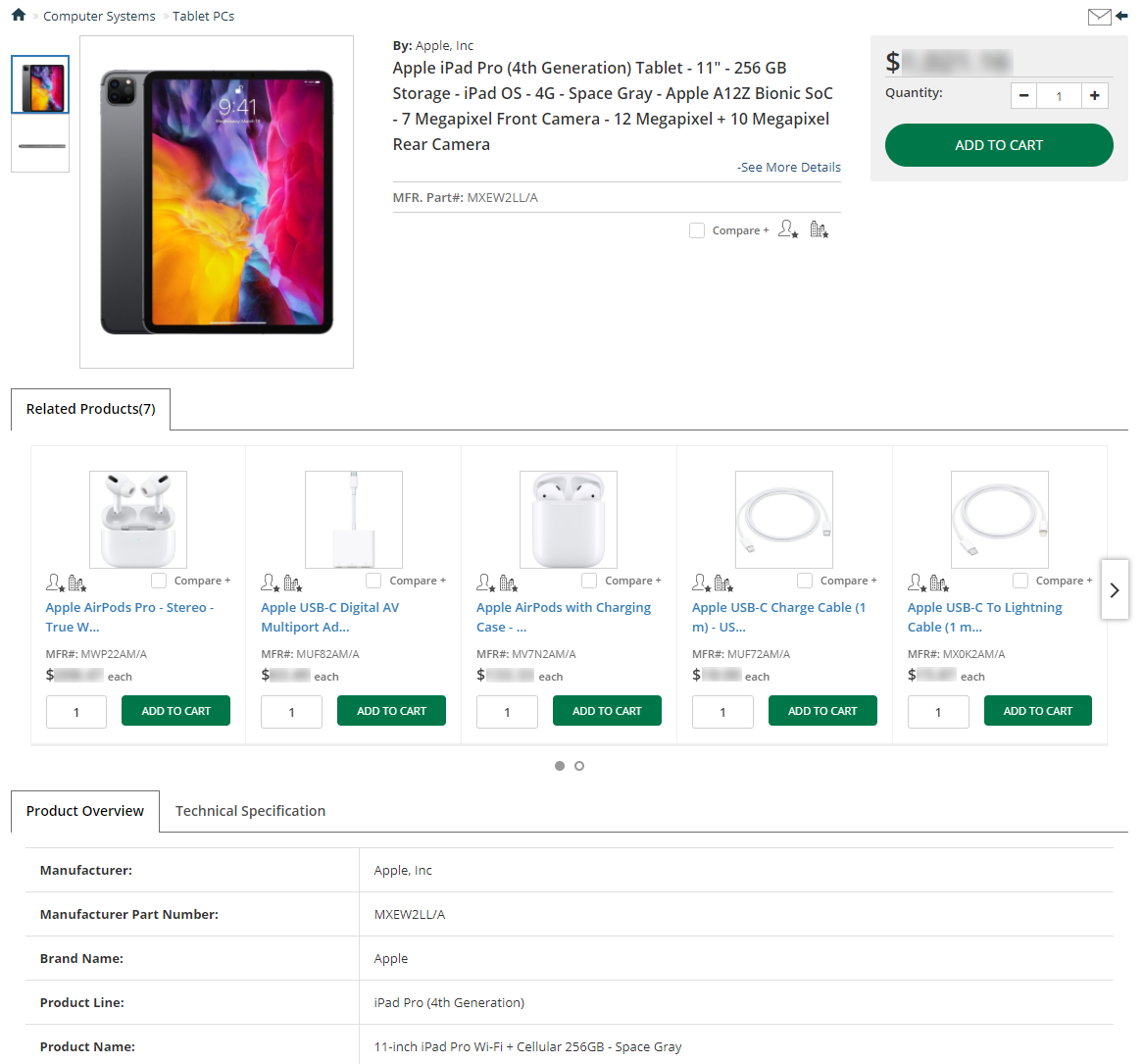 Consider Upgrades
Notify employees as upgrades become available. Let them know about any eligibility requirements.
Employees can select upgrades via the same web portal where they originally selected their Apple devices.
Determine How to Handle End User Support
If the knowledge base of your internal IT staff is primarily Windows-based, it can be daunting trying to bring in Apple devices. Corserva has the experience to drive success in your organization when introducing Apple options into your corporate environment. We can provide Apple enterprise support and give you a method of offering device choice to employees without disrupting business operations.
Corserva provides 24x7x365 technical support for end users from our US-based network operations centers. When you outsource help desk services to Corserva, you enable internal IT staff to focus on major business initiatives.
In a hybrid Mac/PC enterprise environment, Corserva can support your Windows users in addition to Apple users with a simplified plan for help desk services of all employee devices.
Partner with Corserva for Employee Choice
Corserva is an Apple Authorized Reseller and Apple Authorized Service Provider, qualified by Apple to sell and service Apple products. Our experts have ACSP, ACMT, ACiT, and Jamf 400 certifications. As a Jamf managed service provider, our services include the configuration of Jamf Pro, Jamf Connect, and Apple Business Manager for optimal efficiency in your environment and zero-touch deployments.
When you partner with Corserva to deploy Apple in the enterprise, you gain these advantages:
Devices configured to work in your environment on day one
Custom web portals for employee selection
Advanced exchange and depot repair
Warranty management and post-warranty support
Asset tracking and secure end-of-life disposal
Contact Corserva to learn more about our Apple services.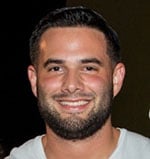 Kyle Miller, ACSP, ACMT, ACiT, Jamf Certified Expert
Kyle is an Apple Certified Professional with certifications including ACSP (Apple Certified Support Professional), ACMT (Apple Certified Macintosh Technician), ACiT (Apple Certified iOS Technician), among other Apple certs. He is part of an elite group that has attained Jamf 400 Expert status. Kyle began his career as an Apple Genius at Apple before moving into enterprise level support in the corporate landscape.