Cybersecurity and compliance are at the top of everyone's list of most pressing business concerns and challenges. Threats can come from both inside and outside a company's network. Companies across all industries are increasingly aware of their exposure to hacking attempts.
But there is no magic bullet. Instead, cybersecurity protection requires a layering of the processes and technologies that will best ensure you detect and stop malicious activity before it can cause major harm to your organization.
This infographic lists the 20 steps you can take to improve your security posture.
For complete details, download the white paper, "20 Steps to Improve Your Cybersecurity."

For complete details, download the white paper, "20 Steps to Improve Your Cybersecurity."
Cybersecurity Services from Corserva
Corserva provides a simple solution to the complicated problem of defending against an attack. With Corserva, all parts of the network (applications, clients, WLAN/LAN) are protected from all threats, whether cloud or IoT. You get the protection you need within an all-inclusive monthly fee.
Corserva provides IT consulting, managed security, IT monitoring, managed hosting, IT managed services, business continuity, and supply chain management. Our two technical services centers are located in Trumbull, Connecticut and Orlando, Florida and house data centers
and network operations centers, from which we provide 24x7x365 remote infrastructure monitoring of our clients' IT infrastructure.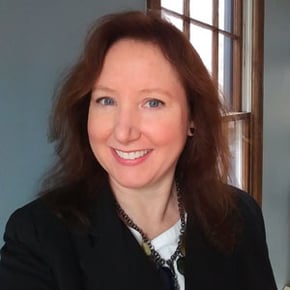 Lisa DeVoto
Lisa has 25+ years of experience working for technology companies in B2B marketing and technical communications. She is driven to help people solve problems through educational content. Lisa has an MBA from University of Connecticut and a BS in Computer Science from Rensselaer Polytechnic Institute.