Has your process kept pace with the evolving needs of today's workplace?
It doesn't matter if you're operating a brick-and-mortar business out of an office park or running a remote team spread out across the globe – one of the first things you need to do when onboarding a new hire is to familiarize them with your IT infrastructure and tech stack. A streamlined IT onboarding process enables new hires to efficiently communicate and collaborate with internal team members and 3rd party clients right out of the gate.
In addition to boosting productivity and job performance, efficient tech onboarding also helps improve employee morale. Starting a new position is challenging at the best of times, but things can get downright nerve-wracking when trying to understand different devices and platforms without proper instruction or explanation. This can lead to inadvertent data breaches, security risks, and compliance issues.
There's a limit to what HR can do regarding effective IT onboarding.
Most organizations do have a defined employee onboarding policy. The problem is that it often treats IT as an afterthought. HR-led onboarding is great for outlining core company policies and procedures, but today's tech-driven workplace does not adequately prepare new hires to perform their assigned tasks.
The solution for fully-staffed legacy companies is simply incorporating the IT department into the hiring process. Smaller organizations without adequate in-house IT resources might need to look for qualified 3rd party service providers. In either case, implementing a streamlined employee, IT onboarding process is essential for your continued success. To better understand this, we've provided a quick overview of the process we use for our managed IT services clients below.
Our 2-Step Employee IT Onboarding Process:
Step 1 – Document User and Equipment Configurations
The first step in preparing for proper employee onboarding is documenting standard user profiles per user type. Engineers require different IT onboarding than salespeople or accountants – we create standard end-user profiles to ensure the quick and accurate setup, so new employees have immediate access to all the tools and technologies they need to jump into their role.
User Configuration Profiles
We start by building unique standard user profiles detailing the relevant applications, program licenses, Slack channels, Microsoft Groups, and other special permissions required for a new employee. Typically these new profiles are classified by department and employee role.
Workstation Configuration
We then create standard laptop, desktop, or mobile device configuration profiles detailing the configuration method (i.e., manual or image-based), device naming convention, operating system type, installed applications, VPN configuration, and security settings.
With standard user and workstation configurations complete, we then update our internal knowledge base and move on to the next stage of the onboarding setup process:
Step 2 – Create Customized Service Request Templates
For the next stage, we turn to the Corserva Client Support Portal. Using our portal, we create custom onboarding/offboarding service request templates. Authorized users can quickly initiate and complete our employee IT onboarding process via a simple online process as shown below:
Start by clicking on "Submit a ticket":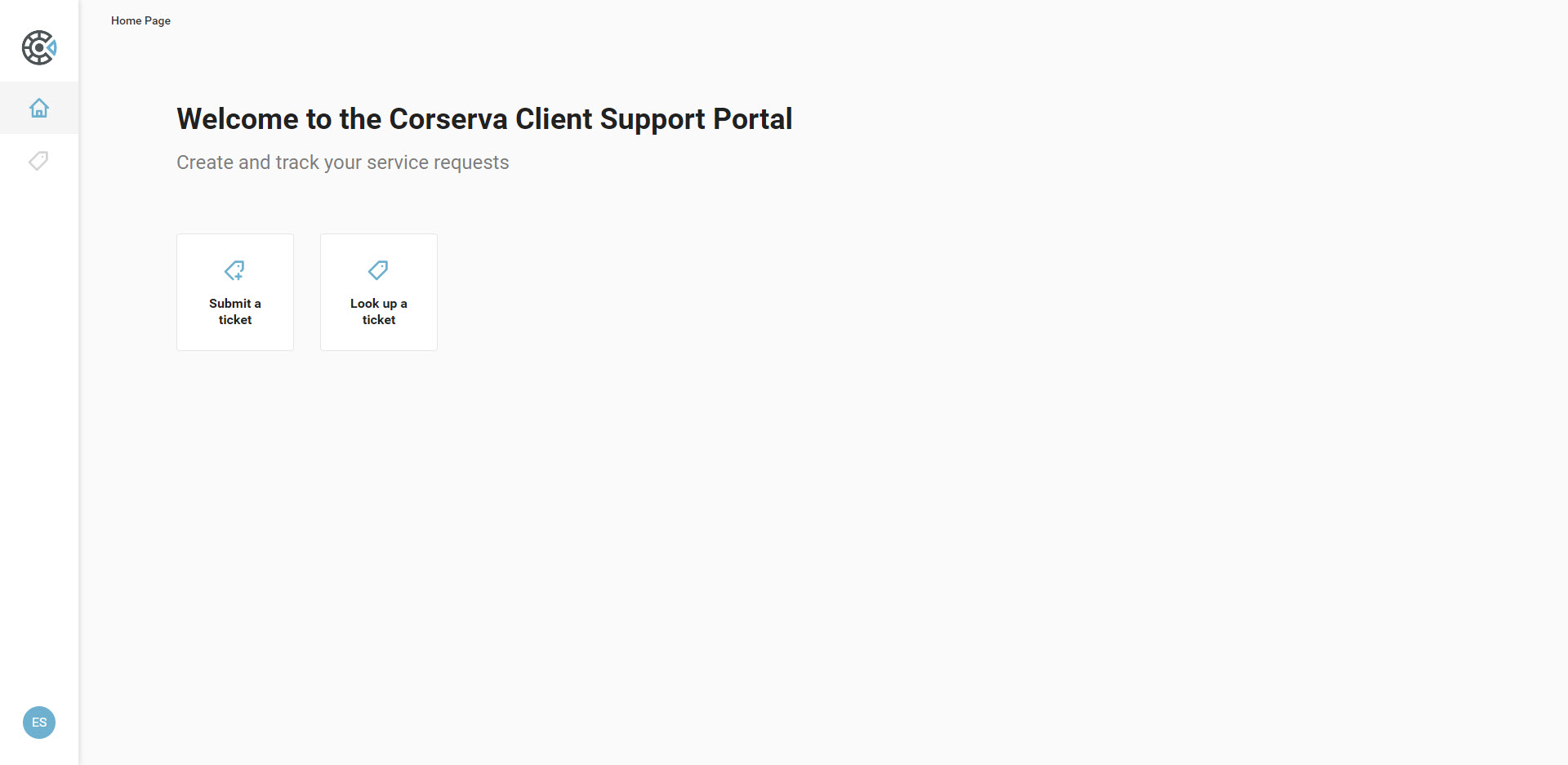 Next, click on the "End User" category option: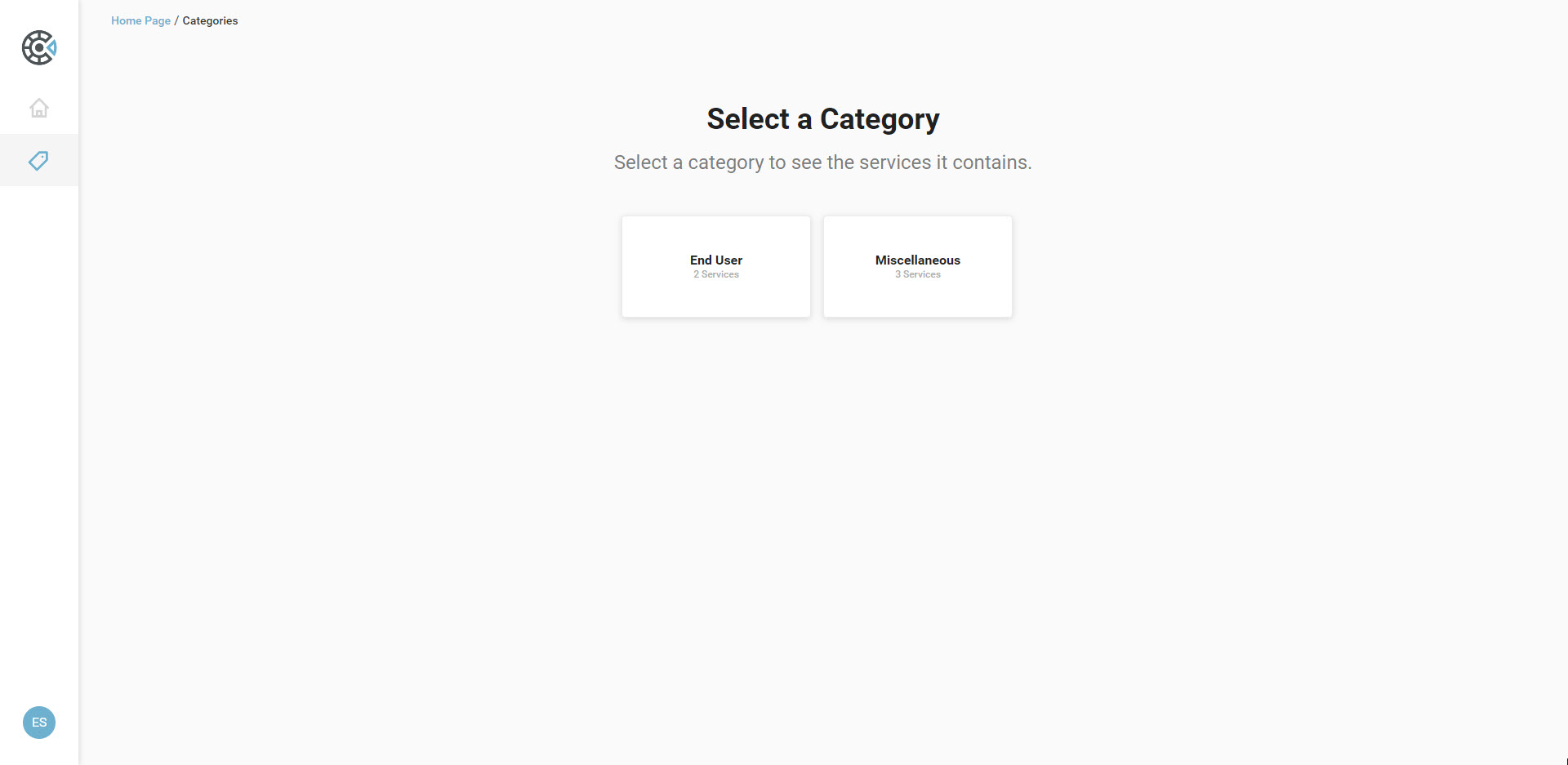 Then select "Onboard a new user" from the ticket creation screen: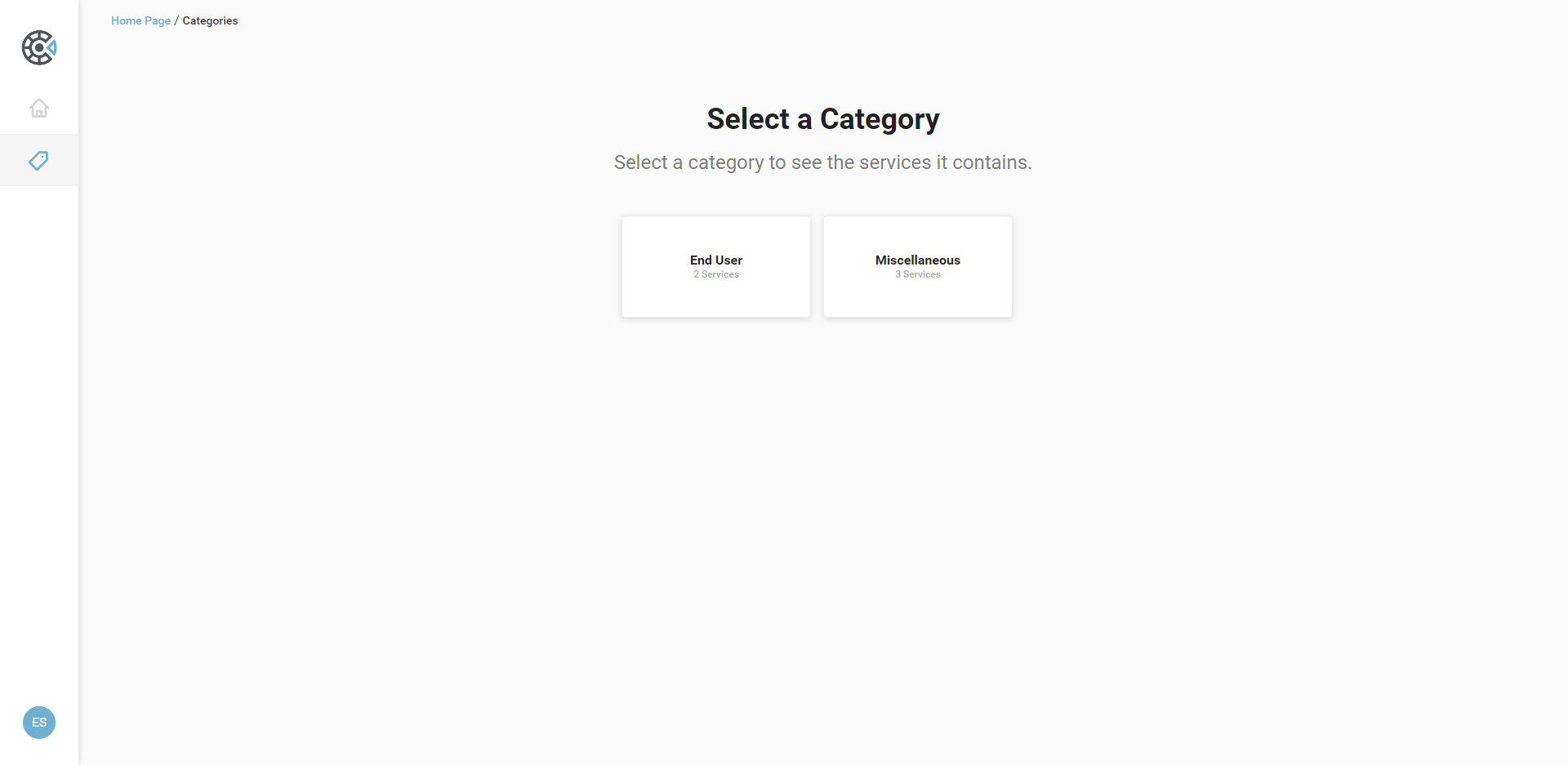 Next, enter the user's first and last name, email address, phone number, location, department, and user configuration: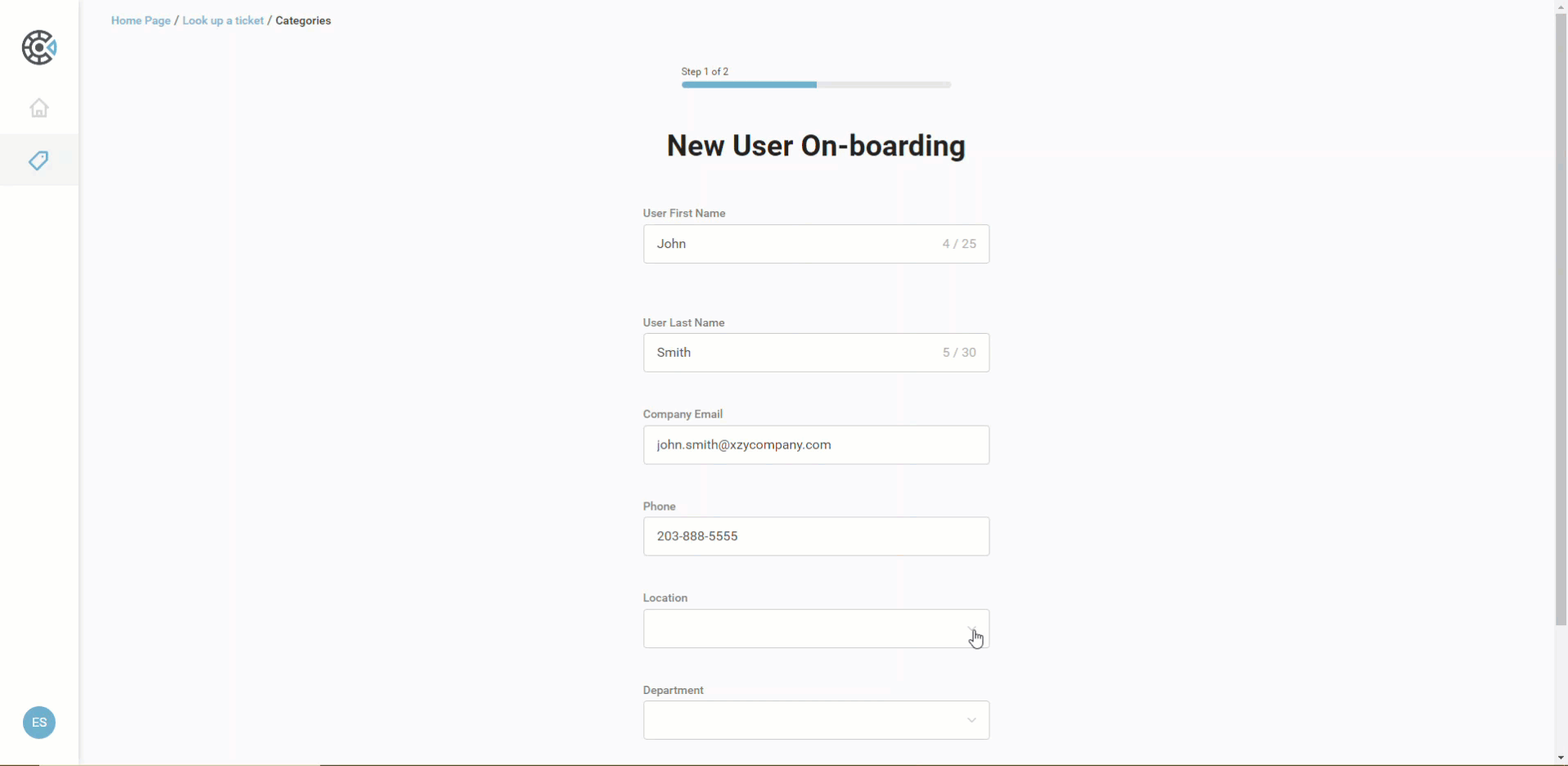 Enter the new employee's start date and time, provide us with any special instructions, upload supporting documents, and click Submit to initiate the onboarding process.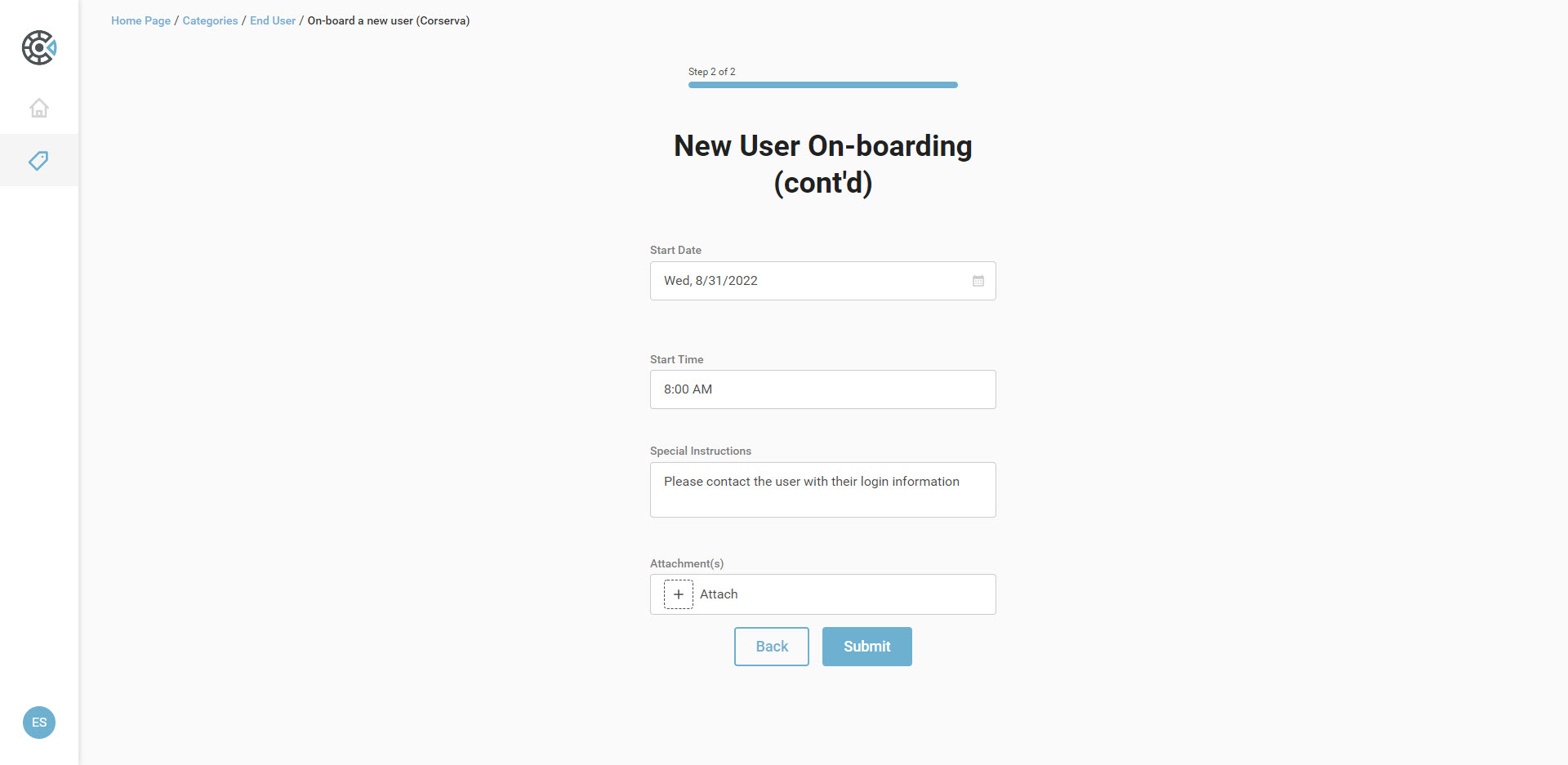 It's that simple! Our team of onboarding support professionals will proceed to set up and onboard your new employee so they can hit the ground running on day one.
Once the user has been onboarded into your systems, we can also help with equipment deployment and training. One of the biggest IT knowledge gaps with new hires concerns cybersecurity. To help ensure that your system and data remain secure, Corserva offers clients Security Awareness Training as part of the onboarding process. We also provide depot inventory arrangements that enable rapid IT equipment configuration and nationwide deployment.
What about IT offboarding?
When an employee leaves your company, it's important that you remove their ability to access mission-critical IT infrastructure, key programs, and confidential data. Failure to do so can disrupt your operations and expose you (and your clients) to significant data breaches, compliance issues, and security risks. Unlike IT onboarding, where the new hire is generally eager to learn the job, your former employees may not be as cooperative or generous with their time as you'd like. To offset this, it's advisable that you utilize an efficient process that requires little or no involvement from the former employee, particularly if the parting of ways was less than amicable.
To facilitate this, we use the same Corserva Client Support portal outlined in step 2 of our previously defined onboarding process. In just a few clicks, we can essentially undo all of the privileges and accesses we provided earlier when onboarding. This can be further customized with specific dates and times and other unique, situation-specific instructions.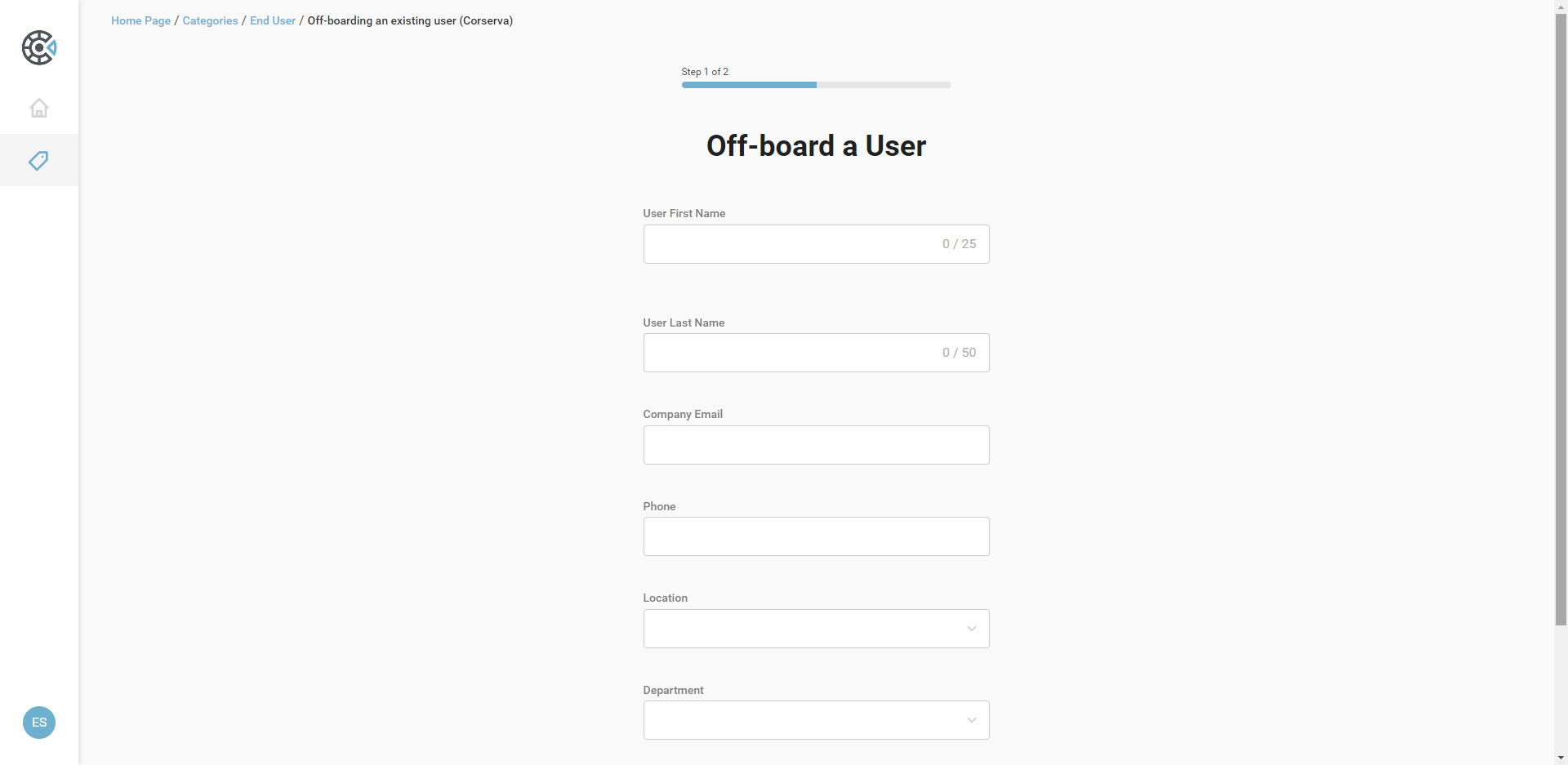 The bottom line:
Efficient, secure, and repeatable IT onboarding and offboarding processes are essential for success in today's competitive tech-oriented business environment.
To help facilitate this for our clients, we include the 2-step onboarding and offboarding processes outlined above in all of our Managed IT Service plans. Simply, partnering with Corserva on your managed IT provides you with direct access to the experience, expertise, and defined process required to increase your ranks without increasing your stress levels.
Need help implementing a scalable process for your business? We've got you covered.
Book a free consultation today to discover how Corserva can optimize and improve how you onboard and offboard employees.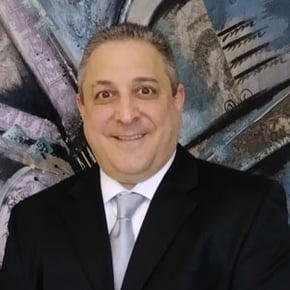 Steve Mascia
Having spent his career in technical sales, Steve has an extensive technology background delivering information technology and integrated solutions in various environments including corporate buildings, campuses, and data centers. His experience spans IT managed services, professional services, cloud services, hybrid networks, cybersecurity, data & VoIP systems, structured cabling systems, wireless, video, and security solutions. Steve strives to advance his clients' business success in every endeavor.