Cybersecurity has become top of mind for all organizations, with security breaches in the news every day. No one wants to be in the headlines for the wrong reasons. Hoteliers rely on maintaining a stellar reputation and online presence to maximize revenues.
At the same time, budgets are tight, and hotels need to make sure money allocated to cybersecurity is well spent and necessary.
Cybersecurity Challenges Faced by the Hospitality Industry
Cybersecurity challenges faced by hoteliers are numerous.
Skills gap — A shortage of skilled security experts hampers organizations with the best intentions.
Mobile devices — The prevalence of mobile devices for staff and guests has added to security concerns.
Multi-site environments — Maintaining a secure IT network in an environment with multiple locations.
Cloud applications — The growing reliance on cloud applications creates new vulnerabilities.
Internet of Things (IoT) — Cyber criminals successfully target IoT-connected devices such as electronic access control systems.
What can hospitality companies do to protect themselves, and how can they control costs?
More so than many other industries, it can be difficult to spend money on operational aspects of the business. At the same time, most hospitality staff, even those with IT experience, may not have the necessary cybersecurity skills and training to implement and manage the most effective cybersecurity measures while keeping costs under control.
What are cybercriminals looking for?
Intruders will breach a network looking for these types of information:
Corporate & financial information — Corporate financial information, bank account information, and credit card information are all high-value targets.
Customer Access — You may not be the ultimate target, but your guests might, especially if you have a significant business clientele. Hackers may try to infiltrate high-value targets through you.
Personal information — Not only are you and your staff at risk but so are your clients, especially if your hotel or resort attracts celebrities and other VIPs. Even if you don't believe the information you have is very valuable, it can be appended to other data sources, making the parts greater than the sum of the whole.
Computing resources — Cyber intruders frequently hijack corporate computing assets to create large pools of computing resources for their own use.
What to Do to Create a Secure Environment
As a hotelier trying to prevent security breaches that will put your business at risk, questions you have can include:
Which products should you buy, and how will they work within your IT infrastructure?
How will you support these advanced security products, especially if you lack certified internal resources?
How do you keep up with rapidly changing requirements for PCI compliance reporting, especially regarding protecting credit card information?
How do you know the impact of selected security products on your specific network environment?
This is where a managed services provider with experience in the hospitality industry can help. The right technology provider can identify areas of security risk and vulnerability that put your hospitality business at risk.
Managed IT security enables companies to have the best security protection at a reduced cost. Instead of maintaining in-house staff to design, implement, and manage security for the hotel, managed security service providers (MSSP) maintain and support the hotel's security software and hardware, whether on-premise or managed remotely by the hotel the MSSP.
You Can Rely on Corserva's Cybersecurity Experts
You need a trustworthy resource to guide you. Corserva understands the challenges you face. Our cybersecurity experts can identify the level of security and compliance you need based on our extensive experience serving hospitality clients. We can recommend, implement, and monitor the correct security solutions to ensure the optimal level of protection against cybersecurity threats.
Corserva's Cybersecurity Services
Corserva's cybersecurity services include:
Managed Security Services: Advanced threat detection and response are continuously updated with the latest threat intelligence. Includes asset discovery, vulnerability assessments, behavioral monitoring, threat detection, and security intelligence.
Managed SIEM: Managed security information and event management (SIEM) solutions that provide log management, compliance reporting, and incident identification and management.
Endpoint Security: Protecting your staff's end-user devices. This includes anti-virus and malware protection for endpoint devices such as PCs/Macs (laptops and desktops), network devices, servers, and mobile devices.
Network Security: Protecting the network edge from intrusion with firewalls. Managed firewall solutions that protect a corporation's network perimeter from outside threats.
Data Protection: Preventing data loss through data backup and disaster recovery. Not only is it important to back up your data, but you must also run tests to ensure you can recover from a data loss using the backups you are making.
Compliance: If keeping credit card information secure is a concern, an assessment for PCI DSS compliance can pinpoint where changes need to be made.
Security Awareness Training: Create a human firewall by training your last line of defense — your employees. Educate employees on the mechanisms of spam, phishing, spear phishing malware, ransomware, and social engineering so they can apply this knowledge in their day-to-day job.
Security Assessments: Vulnerability and cyber threat assessments, as well as external penetration testing, can provide validation that your corporate network is secure.
Benefits of Corserva's Cybersecurity Services
With Corserva's cybersecurity solutions for your hospitality business, you gain these benefits:
Integrated solutions that work in your environment with what you already have
Minimal disruption to hotel operations and the guest experience
Professional implementation performed by Corserva's cybersecurity experts with certifications including CISSP, CISM, CGEIT, CRISC, CEH, and CompTIA Security+
Vendor agnostic integration services
Corserva's Cybersecurity Experts
Corserva's managed security services for hospitality are managed by certified engineers dedicated to your success and providing exceptional customer service. Our team of experts will:
Provide comprehensive management of your security systems
Design effective policies and procedures using industry best practices
Develop an incident response plan and implement it when needed
Conduct periodic risk assessment and management to ensure your security practices remain working effectively
Ensure regulatory compliance
Inform and educate your staff about security risks, policies, and procedures
Corserva's hospitality-managed security services protect your hotel from malicious attacks and potentially risky behaviors inside your IT network.
Contact us to get a quote.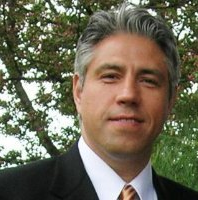 Len Tudisco
Len has extensive experience helping SMB to enterprise companies leverage technology to drive innovation and business performance. He has over 30 years of IT experience across a wide range of industries and business disciplines, with roles in software engineering, IT management, outsourcing, consulting, project management, and business development.