Corporate IT environments are experiencing a state of change. Technology in the workplace is transitioning. In fact, what we define as the 'workplace' is changing. Microsoft Office 365 eases this transition.
How does Office 365 help your business?
Microsoft Office 365 is a cost-effective solution for maximizing employee collaboration and productivity while keeping corporate data secure. You get the latest versions of the Office applications across all devices, both corporate-owned and personal.
Office 365 enables companies to give their employees what they need to be successful in today's world of BYOD and cloud-based applications.
Traditional IT Environments Versus Modern IT Environments
| | |
| --- | --- |
| Traditional IT Environments | Modern IT Environments |
| single device | multiple devices |
| business-owned | user- and business-owned |
| corporate network and legacy apps | cloud managed and SaaS apps |
| manual tasks | automated tasks |
| reactive | proactive |
| high-touch | self-service |
Security
Office 365 has built-in intelligent security features, such as data loss prevention and multifactor authentication, features that are becoming increasingly important for companies with compliance needs.
By migrating to Office 365, you are automatically creating a more secure IT environment.
What's important to note is that the enhanced security of Office 365 brings an additional layer of security to your business without impeding employee productivity.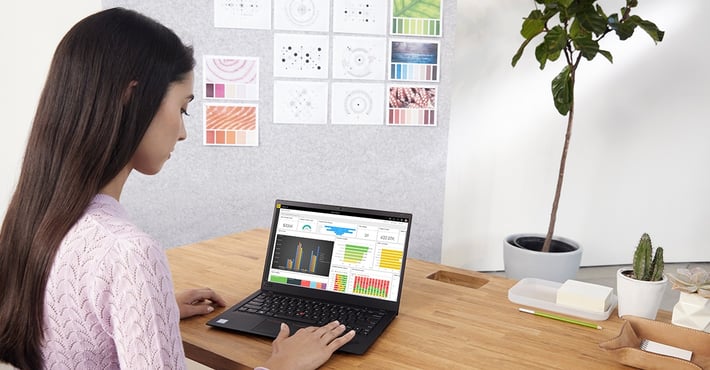 Automatic Updates
With Office 365, you are no longer maintaining multiple versions of software. Upgrades are seamless and automatic with minimal impact to users. Everyone has the latest security enhancements, and as new features are rolled out, users have immediate access.
As on-premise versions of Office applications approach end-of-life, upgrading to Office 365 will become even more important. (Support for Office 2010 ends in October 2020.)
Benefits of Microsoft Office 365
By migrating your company to Microsoft Office 365, you gain these benefits:
safeguard company data across PCs, phones, and tablets
protect against security threats
provide users with a single login for all devices
Features of Microsoft Office 365
Features of Microsoft Office 365 include:
fully featured, broad set of applications that enables employees to choose how they connect, share, and communicate
simplified, unified IT management across users, devices, apps, and services
built-in, intelligent security to safeguard data and intellectual property
Microsoft Office 365 Plans
There are a variety of plans from Microsoft to fit any budget.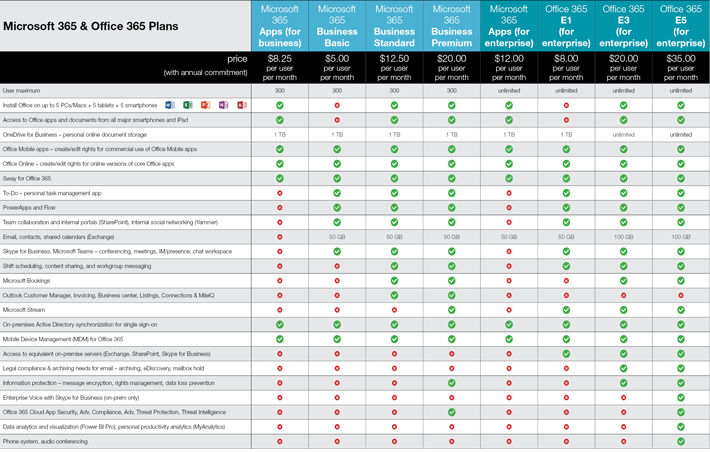 What problems will Microsoft Office 365 solve for businesses?
Intelligent Security Built-in
In today's world of BYOD, traditional IT boundaries are disappearing and companies must protect data on company-owned devices as well as employee-owned devices. Office 365 helps you protect your company data across devices — even on employees' personal devices. Data is securely stored by Microsoft. If an employee separates from the company, corporate information can be removed from personal devices on demand, while leaving personal data untouched.
Always Up to Date
Company devices are automatically kept up to date with the latest features and security updates without adversely impacting employee productivity. Users have immediate access to all the latest features.
About Corserva
If you are ready to migrate to Office 365, Corserva can help. In addition to email migration services, Corserva offers Office 365 managed services.
We make the transition easy for you by following best practices in implementation, and ensuring your team is informed every step of the way, including planning, setting up, migrating, and managing Office 365.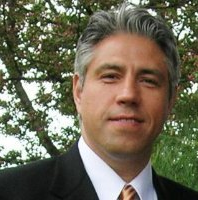 Len Tudisco
Len has extensive experience helping SMB to enterprise companies leverage technology to drive innovation and business performance. He has over 30 years of IT experience across a wide range of industries and business disciplines, with roles in software engineering, IT management, outsourcing, consulting, project management, and business development.